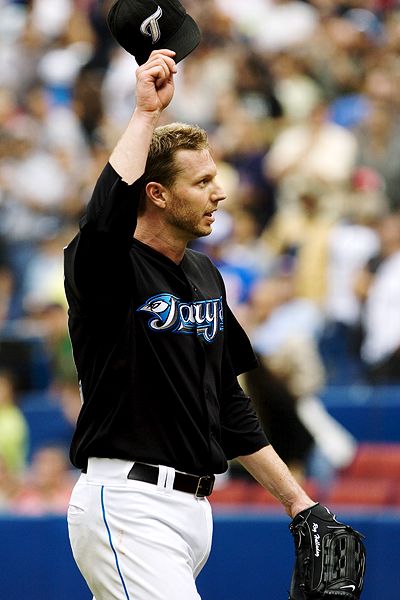 Photo: AP Photo/The Canadian Press, Darren Calabrese
Wave goodbye to Toronto, Roy, and say hello to your new best friends.
Boston is in this Roy Halladay hunt for serious now. And we all know how good Theo Epstein, et al, are at wooing big arms (see: Curt Schilling and The Thanksgiving Dinner). But with the all-powerful Yankees and the Angles also in pursuit, the Red Sox have some bargaining to do. Wonder what Boston offers Halladay to make sure he'll be wearing red socks come April.
Free haircuts from potential teammate Kevin Youkilis?
A night on the town with Jonathan Papelbon?
All the gum you want, courtesy of Tito Francona.
Need a best friend? With Manny gone, David Ortiz is available.
How about gyroball lessons from Dice-K?
Dancing lessons from Dustin Pedroia?
Sold yet, Halladay?