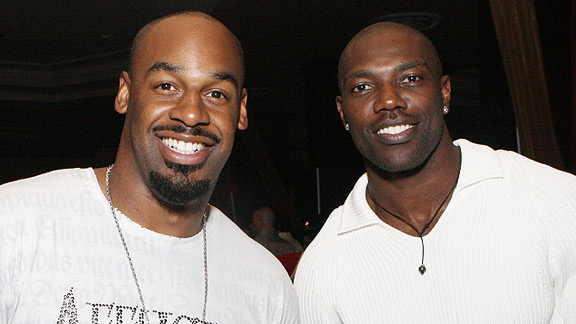 Bennett Raglin/WireImage
A Potentially-Potent Reunion:
A sequel in the nation's capital could be a reality: Donovan McNabb, whose most successful season in Philadelphia came when throwing balls to Terrell Owens, has, according to ESPN's Sal Paolantonio and Ed Werder, asked his new coaching staff to consider bringing the free-agent wideout to Washington.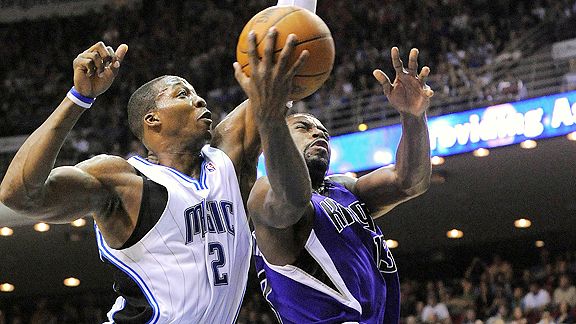 Scott A. Miller-US PRESSWIRE
Howard NBA Defensive Player Of The Year:
And the winner of the NBA Defensive Player of the Year Award is: Orlando Magic center Dwight Howard, according to WDBO.com. The announcement is expected at a news conference later today. Howard, who wins the award for the second straight year, became the first player in NBA history to lead the league in rebounds and blocks in more than one season. Orlando leads Charlotte 1-0 in their first-round playoff series with Game 2 tipping off at 7PM ET Wednesday night.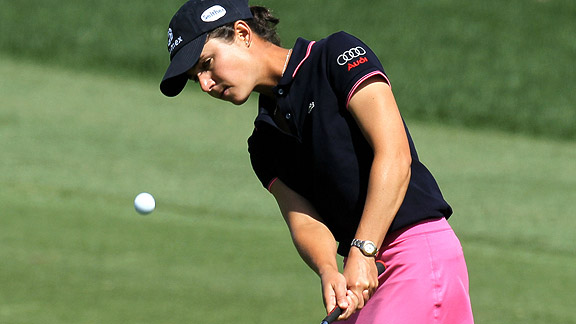 Stephen Dunn/Getty Images
Ochoa Plans To Retire:
Lorena Ochoa, the world's top-ranked female golfer, has confirmed a Reforma newspaper report that she plans to retire from the sport that she dominated through 2008. Arguably the biggest non-soccer-playing sporting star in her native Mexico, Ochoa's move comes after a three-year run of dominance from 2006 to 2008 almost unparalleled in LPGA history. Ochoa will further detail her decision at a press conference to be held in Mexico City.