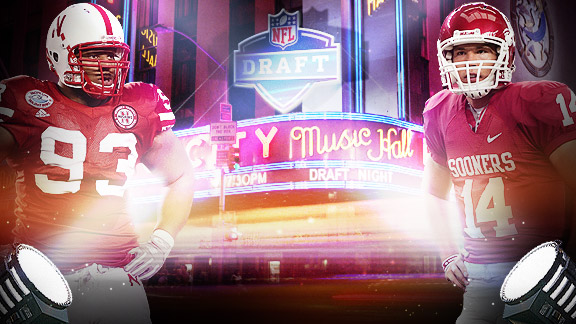 75th NFL Draft
The 2010 NFL Draft gets underway tonight, the first time in primetime. Oklahoma QB Sam Bradford and Nebraska DT Ndamukong Suh are considered the favorites to be picked 1st overall by the St. Louis Rams. A quarterback has been chosen with the first selection in the draft 13 times in the last 23 years dating back to 1987; in the previous 20 years in the history of the common draft (1967-86), quarterbacks were taken with the first pick just 4 times.
NFL Draft Order | NFL Draft Machine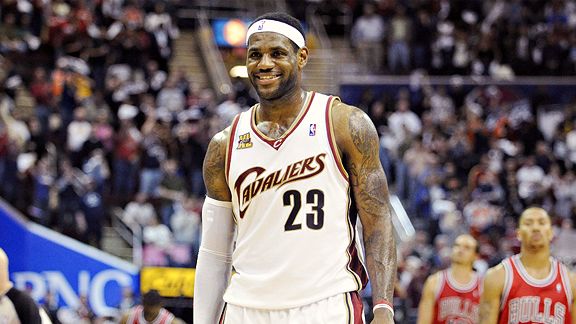 Jason Miller/US Presswire
Cleveland Cavaliers vs Chicago Bulls, (Cavaliers lead 2-0)
7:00 PM ET, April 22, 2010 -- United Center, Chicago, IL -- TNT
The Cavs have won 10 straight first-and-second round games dating back to the start of last season's playoffs. Cleveland has never beaten Chicago in a postseason series (0-5 all-time). That streak could end tonight at the United Center if the Bulls don't find an answer for LeBron James and company. The Bulls have trailed 2-0 in a best-of-seven series 12 times and have come back to win just once ('93 Conf Finals vs Knicks).
Game Preview: Cavs vs Bulls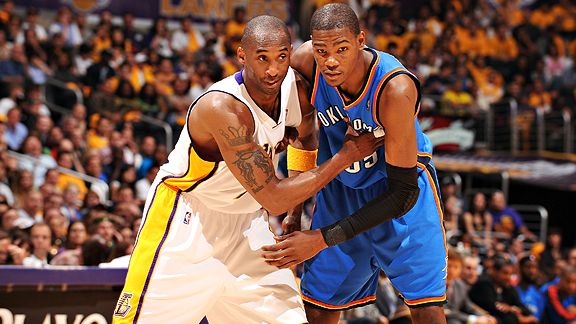 Andrew D. Bernstein/Getty Images
Los Angeles Lakers vs Oklahoma City Thunder, (Lakers lead 2-0)
9:30 PM ET, April 22, 2010 -- Ford Center, Oklahoma City, OK -- TNT
The Oklahoma City Thunder are looking to do what the Lakers' last five playoff opponents could not, overcome a 2-0 series deficit. As the series moves to Oklahoma, the Thunder home crowd is sure to be excited, welcoming back fan-favorite Kevin Durant and company. Thunder head coach Scott Brooks, was voted as the NBA's Coach of the Year. Will the home court advantage play to the Thunder's benefit, or will Kobe and the Lakers take care of business on the road? Lakers coach Phil Jackson says to win, his team needs more from PF Lamar Odom.
Game Preview: Lakers vs Thunder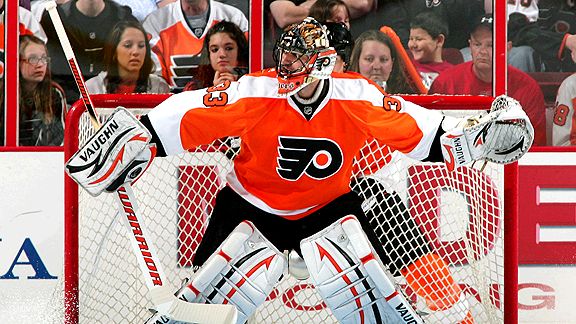 Len Redkoles/NHLI/Getty Images
Philadelphia Flyers vs New Jersey Devils (Flyers lead 3-1)
7:00 PM ET, April 22, 2010 -- Prudential Center, Newark, New Jersey -- TSN
Including the playoffs, the Flyers have now taken eight of 10 from the Devils this season. The Devils have rallied from a 3-1 series deficit in a best-of-seven once in their history: 2000 playoffs against Philadelphia. Brian Boucher goes for the series-clinching win in Game 5 Thursday in New Jersey. Boucher's last series-clinching win was on May 9, 2000 when he won the Conference Semifinals against the Penguins (ESPN's Matthew Barnaby played in that game for Pittsburgh).
Game Preview: Flyers vs Devils
Note: The Elias Sports Bureau and ESPN Stats and Information group contributed to this report.