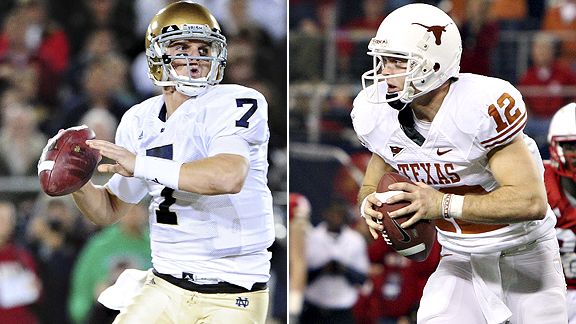 US Presswire
Trade Talks Heat Up
12 teams have contacted the St. Louis Rams about trading for the No. 33 pick, a league source told ESPN's Rachel Nichols. Among those teams are the Cleveland Browns and Buffalo Bills, according to ESPN NFL Insider Adam Schefter. Both teams want to draft a QB, andd the Rams have the opening pick of tonight's second round with Notre Dame's Jimmy Clausen and Texas' Colt McCoy still available.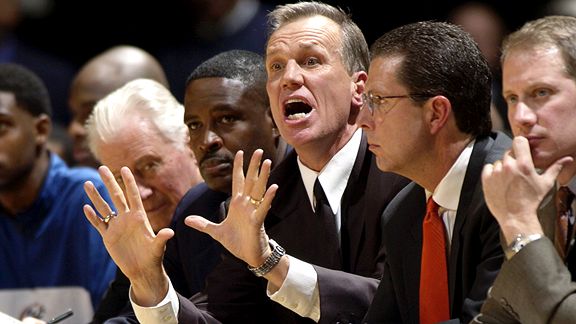 Fernando Medina/NBAE/Getty Images
Let's Talk
The New Orleans Hornets have established preliminary contact with television analyst Doug Collins about their coaching opening, according to ESPN.com's Marc Stein. NBA coaching sources said Friday that Collins is among one of the high-profile candidates that the Hornets have contacted to gauge interest in the job. Team president Hugh Weber admitted he's not afraid to spend top dollar for a new coach saying, "I think we'd gravitate towards someone who's had success on the pro level."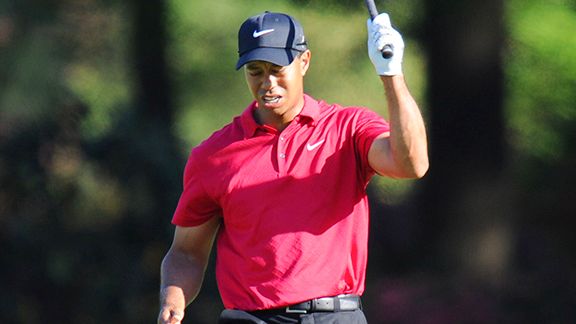 Don Emmert/AFP/Getty Images
A Thankful Tiger
Tiger Woods is communicating with his fans, through his blog. Woods posted comments on his website about a variety of topics including his appreciation of the fan support received during the Masters, improvements he's making in his golf game, and compliments to Masters Champion Phil Mickelson. Tiger also acknowledge LPGA star Lorena Ochoa, who recently announced her decision to retire. Woods is scheduled to return to the course next week for the Quail Hollow Championship in North Carolina.
The Associated Press contributed to this report.