Ronald C. Modra/Sports Imagery/Getty Images
The Dodgers placed outfielder Manny Ramirez on the 15-day disabled list today with a strained right calf muscle. He reinjured it Thursday night in Cincinnati. He originally suffered the injury the first week of the season in Pittsburgh, aggravated it last week and missed two starts over the weekend against the Giants, then reinjured it running to first base on a single in an 8-5 loss to the Reds.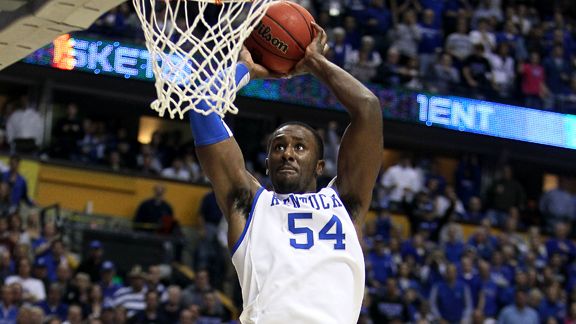 Andy Lyons/Getty Images
Patterson Definitely Leaving Kentucky
Some NBA draft news on this NFL draft night ... Kentucky's Patrick Patterson is turning pro. The Wildcats junior will skip his senior season and enter this years draft. He averaged 14 pts and 7 rebs, helping Kentucky to a 35-3 season under John Calipari. In addition to Patterson, Kentucky will also lose freshmen John Wall, DeMarcus Cousins, Eric Bledsoe and Daniel Orton to the draft. Though the university announced two weeks ago Patterson was leaving, he wavered, saying 2 weeks ago that he was "50-50" about coming back.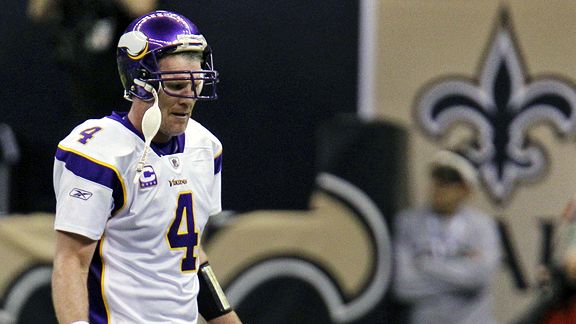 AP Photo/Bill Haber
Guess what? Brett Favre is still undecided about next season. NFL Network's Steve Mariucci, who was Favre's first quarterbacks coach in Green Bay, told WFAN Radio that he's still bothered by the ankle he injured in the NFC Title Game against the Saints. Mariucci said, "He's trying to heal up. His body is recovered except for that ankle. That's not quite ready yet. It's an ankle that he had surgery on twice before and it's still pretty puffy."