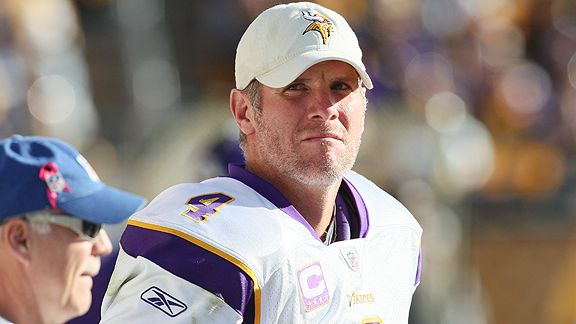 Rich Gabrielson/Icon SMI
Favre's Next, Big Decision
If Brett Favre returns to the Vikings next season it will be with a surgically-repaired left ankle, according to ESPN's Ed Werder. Favre was advised by orthopedic surgeon Dr. James Andrews that surgery to repair the ankle he injured in the NFC Championship Game against the New Orleans Saints is unavoidable. Favre said in an email, "This decision would be easy if not for my teammates and the fans and the entire Vikings staff. One year truly felt like 10, much like Green Bay for many years. That's what I was missing in my heart I suppose, a since of belonging.'' Favre would turn 41 during the 2010 season, should he decide to play.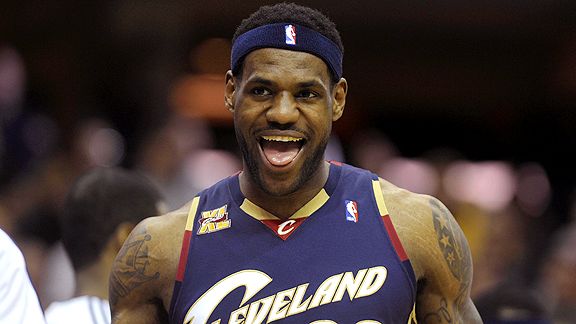 Jason Miller/US Presswire
The League's Best
LeBron James will be named the NBA's MVP for the second-straight year, a person familiar with the announcement told the Cleveland-Plain Dealer. The Cavaliers all-star will receive the honor Sunday at the University of Akron. James averaged 29.7 points, 7.3 rebounds and 8.6 assists this season. He led the Cavs to 61 wins, earning the top seed in the East. Cleveland opens round two of the playoffs at home against the Boston Celtics Saturday.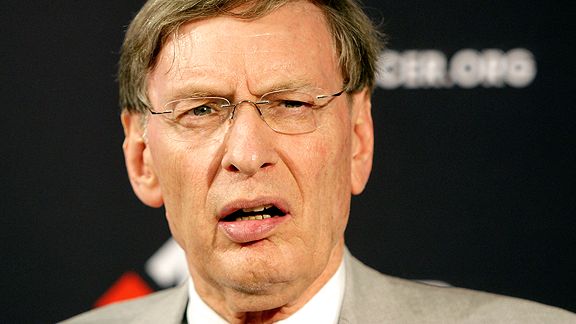 Mike Stobe/Getty Images
A Big Request
New York Rep Jose Serrano is calling on MLB commissioner Bud Selig to move next year's all star game. In response to that tough new immigration law in the state of Arizona, Serrano wants Selig to move the 2011 All-Star Game from Phoenix. Serrano said, "MLB has a very loud megaphone, and their rejection of Arizona's action would be an important demonstration to Arizona that we do not tolerate such displays of intolerance in our nation."
The Associated Press contributed to this report.