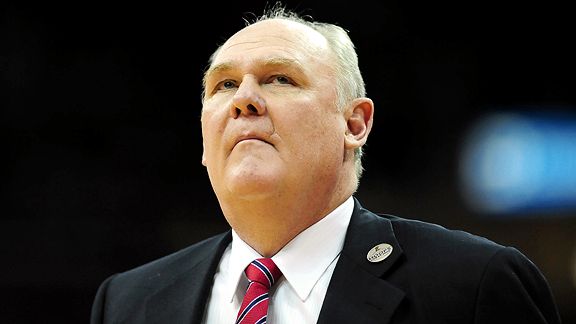 Andrew Weber/US Presswire
Coach Karl Hospitalized
Denver Nuggets coach George Karl is fighting throat and neck cancer, and now is hospitalized with a blood clot in his leg, according to his life partner's blog. Karl had a clot in that leg in March. He's undergoing aggressive radiation and chemotherapy for his cancer. Doctors have inserted a filter in Karl to prevent the clot from moving towards his lung and heart, and he's receiving blood-thinning medication.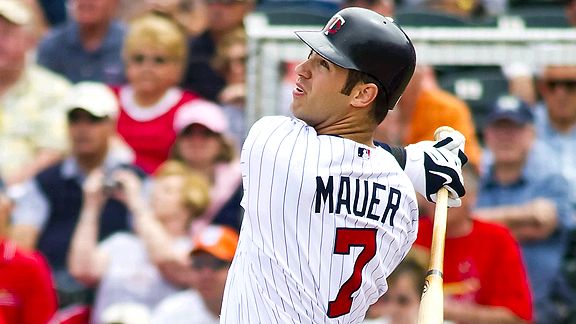 William A. Guerro/Icon SMI
Not Good News for Mauer
Joe Mauer's heel injury is more serious than originally thought, according to 1500 ESPN radio. Twins manager Ron Gardenhire said Mauer could be out week-to-week, rather than day-to-day as originally anticipated. If Mauer is forced to go on the DL, Wilson Ramos -- who bats eighth in his MLB debut today against Cleveland-- will be the starting catcher, with Drew Butera remaining the backup.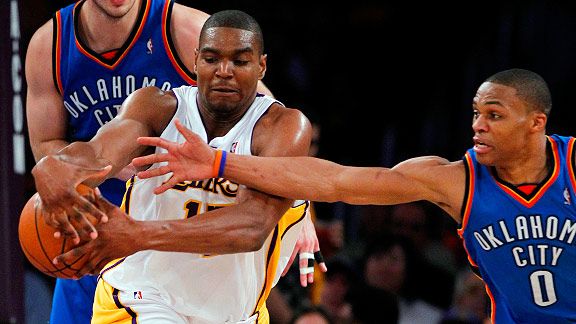 AP Photo/Chris Carlson
A Lingering Knee Issue
Lakers center Andrew Bynum is battling not only the Jazz this series, but a meniscus tear in his right knee. Bynum underwent a MRI Saturday that revealed the small tear of the anterior horn of his lateral meniscus in his right knee, according to the team. The injury happened during Friday's win against the Thunder. Bynum is questionable for today's Game 1 against the Jazz, and is listed as day-to-day.
The Associated Press contributed to this report.