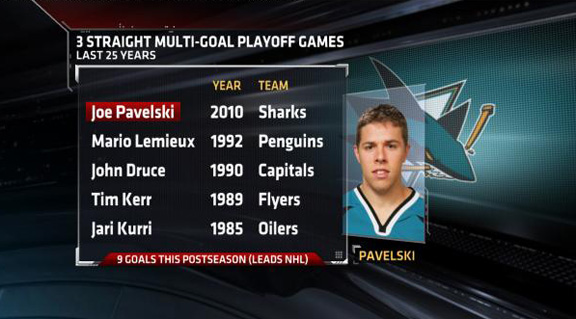 Sharks 4, Red Wings 3 (sharks lead series 2-0)
PUMP UP THE VOLUME: Joe Pavelski has scored two goals in each of the first two games of the Sharks' second-round series versus the Red Wings, after scoring twice in San Jose's series-clinching win against Colorado in the first round. Pavelski is the first NHL player to record three consecutive multiple-goal games in one playoff year since Mario Lemieux did that in 1992.
After the jump, see why Mike Cammalleri is partying like it's 1993, inside Zack Greinke's slow start, plus fund out what a difference a year makes for Francisco Liriano.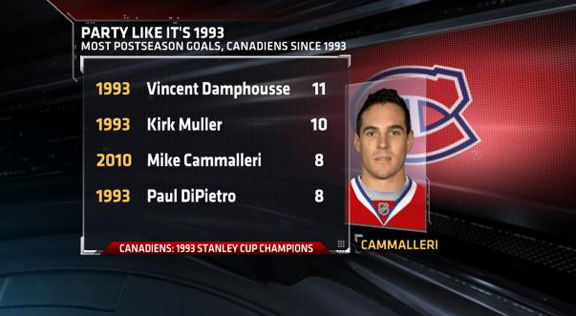 Canadiens 3, Penguins 1 (series tied 1-1)
SCORING MACHINE: Mike Cammalleri notches his 2nd multi-goal game of this postseason and has now scored 8 goals in Montreal's nine playoff games this year. That's the most by a Canadiens player in the playoffs since 1993 when Montreal won it's last Stanley Cup.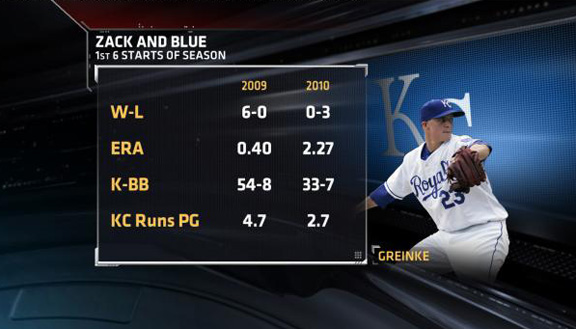 LOOKING FOR HELP: It's been a frustrating season for Zack Greinke as he is now win-less through his first 6 starts despite his 2.27 ERA. The only defending Cy Young winner to have a longer win-less streak to start a season was Frank Viola in 1989, who didn't win until his 8th start that year.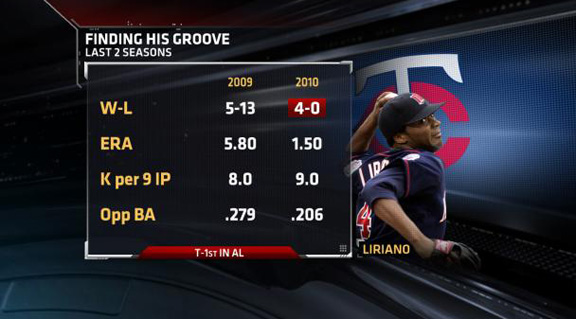 WHAT A DIFFERENCE A YEAR MAKES: At the other end of the spectrum, Francisco Liriano picks up his 4th win, just 1 shy of his 2009 total. He was 5-13 last season with a 5.80 ERA, but he has regained his form as he's 3rd in the AL with a 1.50 ERA, allowing his opponents to hit just over .200.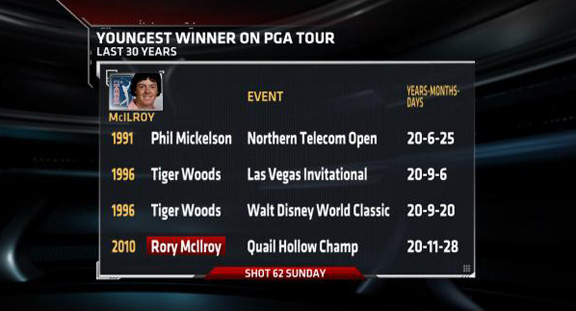 YOUNG GUN: McIlroy posts a 62 and in the process joins Phil Mickelson and Tiger Woods as the only players to win a PGA tour event before their 21st birthdays in the last 30 years, not some bad company to be in.
Highlight: McIlroy, 20, wins first PGA Tour event
Note: The Elias Sports Bureau and ESPN Stats And Information Group contributed to this report.