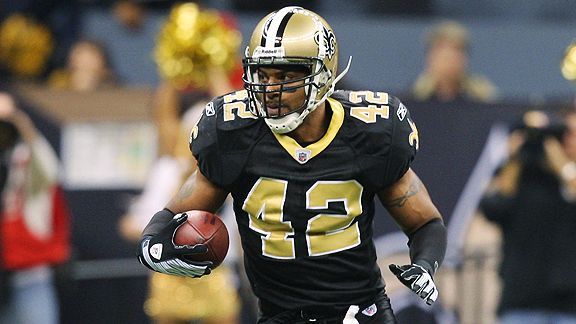 Aaron M. Sprecher/Getty Images
Sharper Staying in the Big Easy
Safety Darren Sharper has agreed to a one-year contract with the Super Bowl Champs. Sharper was looking for a multi-year contract while the Saints were holding out to keep the deal to one year. Despite being 34 years old, the five-time Pro Bowler led the NFL with 9 INTs last season in just 14 games.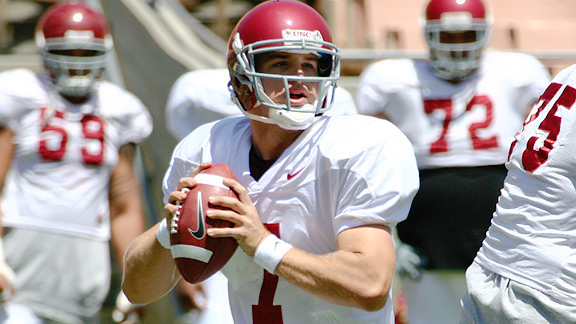 Asim Bharwani for ESPN.com
USC quarterback Matt Barkley will have his throwing hand examined on Tuesday. Barkley suffered the injury during the Trojan's final spring practice Saturday. After releasing a pass that turned out to be a 41-yard TD to WR Travon Patterson, the freshman starter hit his hand on the helmet of DT Jurrell Casey.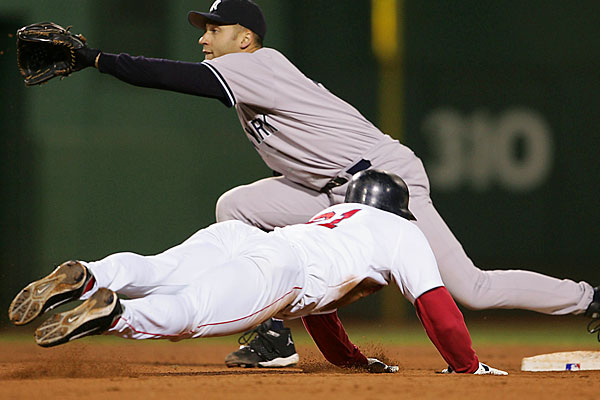 Doug Pensinger/Getty Images
Roberts Diagnosed with Lymphoma
Dave Roberts, one of the heroes of the Boston Red Sox World Series win in 2004, has been diagnosed with Hodgkin's lymphoma. Roberts was originally diagnosed in March and says the cancer was caught early and has a good prognosis. He has already undergone two rounds of chemotherapy. His stolen base in Game 4 of the 2004 ALCS sparked the Red Sox to win four straight against the Yankees and eventually win the World Series.