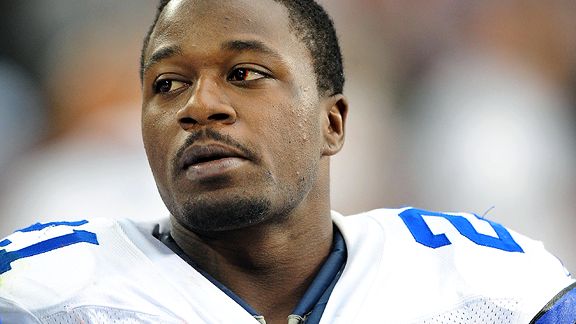 Mark J. Rebilas/US Presswire
A Return To The League
The Cincinnati Bengals gave CB Adam "Pacman" Jones a second workout on Tuesday, and liked what they saw. The team was so impressed; they plan to sign Jones imminently, according to multiple media reports. A league source told the NFL Network that Jones' representative, Ray Savage, had several conversations with the Bengals during the cornerback's visit, and both sides are working together on a multi-year deal.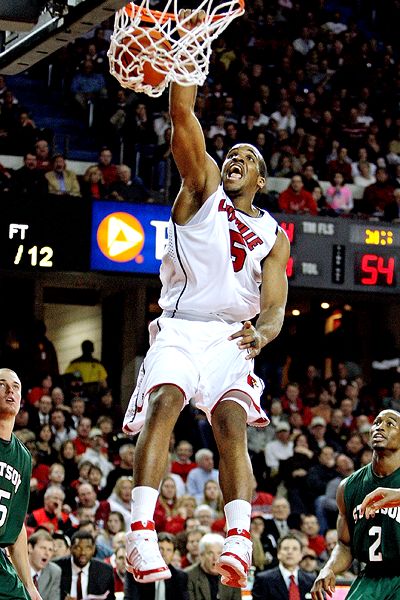 Andy Lyons/Getty Images
NBA, Here I Come
Louisville center Samardo Samuels is sticking with his decision to remain in this year's NBA Draft. Samuels will hire an agent, ending his collegiate eligibility. The sophomore averaged 15.3 points and 7.0 rebounds for the Cardinals last season. Samuels said last month he would explore his options before deciding whether to return to Louisville for his junior year. He was a third-team All-Big East selection who was sometimes criticized by Louisville coach Rick Pitino for not playing strong enough near the basket.

A True MVP
Villanova's two-sport star, Matt Szczur is also a hero. The baseball and football standout donated bone marrow to a 1-year-old girl with leukemia at Hahnemann University Hospital Tuesday, a source close to the player told the Philadelphia Inquirer. Szczur, a redshirt sophomore outfielder in baseball, did not play in last weekend's three-game series with Georgetown because he was taking medication to prepare for the procedure. Szczur completed his junior season in football in the fall and is expected to be selected in June's MLB draft.
The Associated Press contributed to this report.