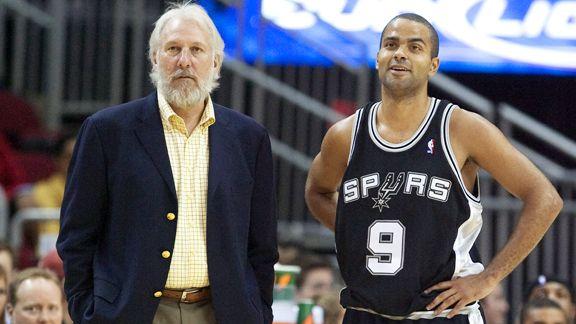 AP Photo/Bob Levey
San Antonio Spurs coach Gregg Popovich has been known to shuffle, line-ups that is. Monday's Game 1 loss to the Suns may spur the coach to make a point-guard move, reinserting Tony Parker into the starting lineup, according to the San Antonio Express-News. On Tuesday, Popovich wouldn't confirm a decision regarding Parker, who doesn't forsee a change. "I expect to come off the bench," Parker said after Tuesday's practice. "Once Pop makes a decision, usually it doesn't change." The three-time all-star has backed up George Hill at point since returning April 6 from a fractured hand.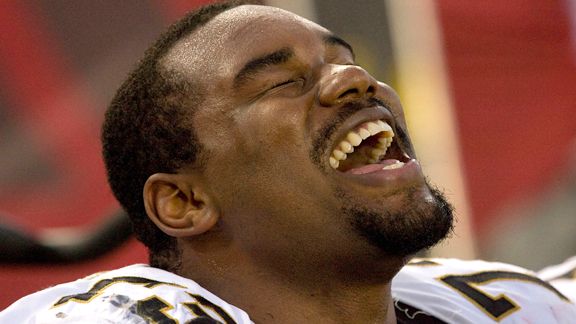 Ronald C. Modra/Sports Imagery/Getty Images
Saints Make Evans Highest Paid Guard in NFL History
The New Orleans Saints have reached an agreement on a seven-year $56.7 million contract with Pro Bowl guard Jahri Evans. According to ESPN NFL Insider Adam Schefter, the deal could be announced as early as today. The 26-year-old has started every game of his career since being drafted by New Orleans in the 4th round of the 2006 NFL draft. He is coming off his first Pro Bowl season, and was named a 1st Team All Pro.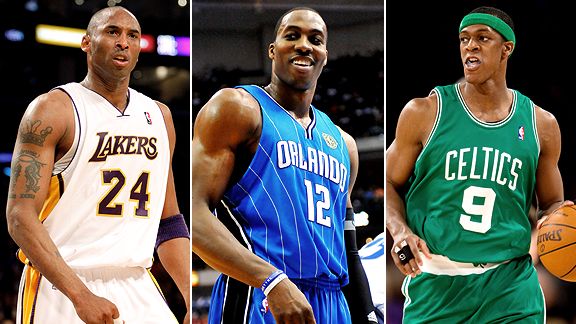 Icon SMI
Howard, Rondo Headline NBA All-Defensive Team
Orlando Magic center Dwight Howard edged out Celtics guard Rajon Rondo as the leading vote getter for the All-Defensive First Team. Howard totaled 57 points overall (28 first place votes) to Rondo's 50 points (23 first place votes). He became the first player in NBA history to lead the league in both blocks and rebounds for consecutive seasons and was selected as the 2009-10 Defensive Player of the Year. Rounding out the rest of the First Team were Cavs forward LeBron James (45 points), Lakers guard Kobe Bryant (34 points), and Bobcats forward Gerald Wallace (30 points).
The Associated Press contributed to this report.