AP Photo/Chris Carlson
"Who has two index fingers and just swept you, Utah? This guy!"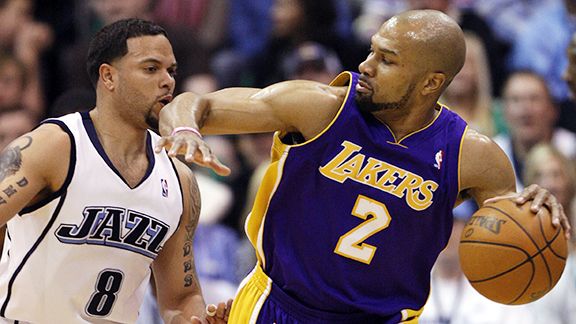 AP Photo/Colin E Braley
Deron Williams just wanted to verify that Derek Fisher tastes like an NBA champion.
AP Photo/John Bazemore
You can tell the economy hasn't recovered yet when fans have to rely on crude posters for their Series Sweep Brooms.
AP Photo/The Canadian Press,Ryan Remiorz
"We're never going to catch any Penguins as long as you keep messing with the trap, Josh."
AP Photo/Charles Krupa
"I'm pretty sure this is how the speeder bike chase went in Return of the Jedi."
AP Photo/Kathy Willens
"Stealing bases? Nobody's stealing bases. Look, I'm putting it back."
AP Photo/Gene J. Puskar
It's a party at home plate as the Reds' Jonny Gomes "Swabs the Deck" while umpire Brian Knight revs up "The Lawnmower."