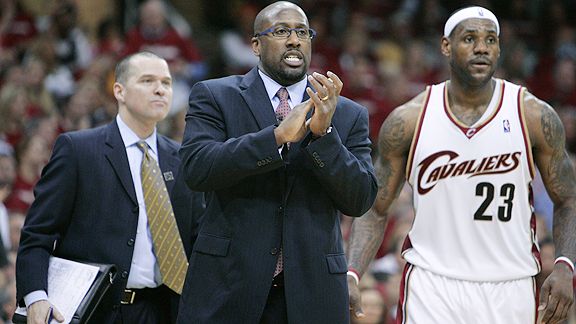 CAVS OWNER STILL EVALUATING MIKE BROWN: In a news conference this hour, Cleveland Cavalier's owner Dan Gilbert is denying reports the Cavs fired head coach Mike Brown. When asked about the report, Gilbert said it wasn't true and added, "We are right now going through the evaluation process." Brown, who won the NBA's Coach of the Year Award last year, has compiled a 272-138 record in five seasons leading the Cavaliers. He also led the team to the playoffs in each of those seasons, including a Finals appearance in 2007.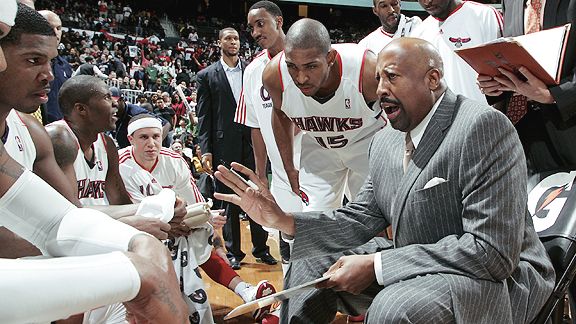 HAWKS LET WOODSON GO: Less than a week after being swept by the Magic, the Hawks will not bring back head coach Mike Woodson. In his 6 years in Atlanta, Woodson led the Hawks to more wins each season but his 11-18 record in the postseason led to his downfall.
2018 and 2022 FIFA WORLD CUP BIDS: Australia and England were the first two nations to present their credentials for staging the 2018 or 2022 World Cups. Nine bids are scheduled to be handed to FIFA president Sepp Blatter. David Beckham was the star attraction in England's bid to host either the 2018 or the 2022 tournament. England's bid came in at a hefty 1,752 pages. The emphasis appears to be on the 2018 event, which has seemingly been earmarked for Europe after Brazil won the bid to stage the 2014 competition. A delegation from the USA Bid Committee submitted the official United States Bid Book as well. Sunil Gulati, Chairman of the USA Bid Committee and President of U.S. Soccer said, "Submitting the U.S. Bid Book to FIFA is a major milestone in this process and the result of months of planning and hard work."