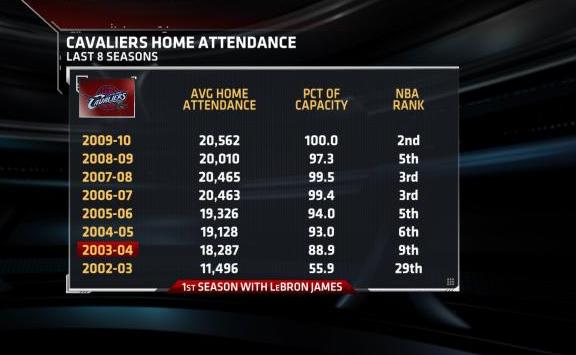 Cleveland Cavaliers owner Dan Gilbert said Friday, his team will do whatever it can to keep LeBron James in Cleveland. You can be sure Gilbert has seen LeBron's impact on and off the court. LeBron James literally, and we mean literally, puts 'butts in the seats' in Cleveland.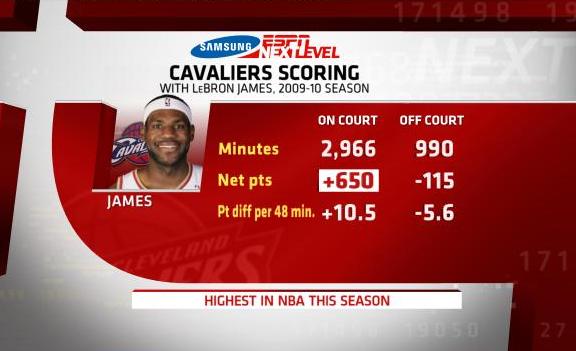 The Cavaliers are a team that has direction with LeBron James on the court. He makes them better both offensively and defensively. With James off the court, the Cavaliers are a mess. Cleveland was 1-5 when James did not play this season and 10-16 when he does not play in his career.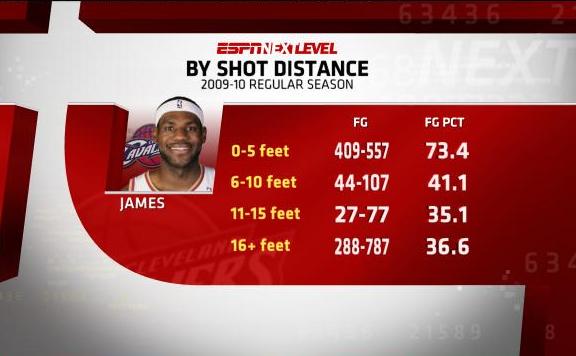 This was definitely the best season for LeBron. His numbers per 48 minutes were off the charts, and he was as efficient as any player in the league, hitting from all spots on the court.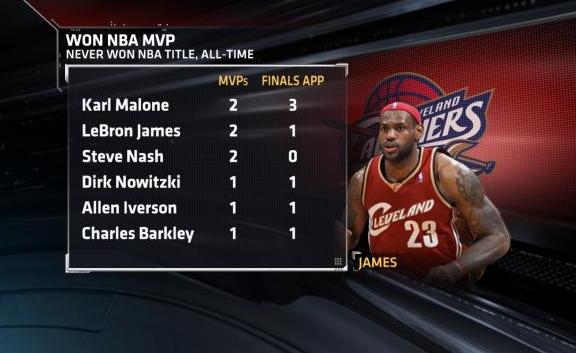 LeBron won the MVP again, but still doesn't have a title. In NBA history, there have been only six MVPs who never won an NBA title. The NBA MVP award began in the 1955-56 season. How many different players have won the NBA MVP? 28.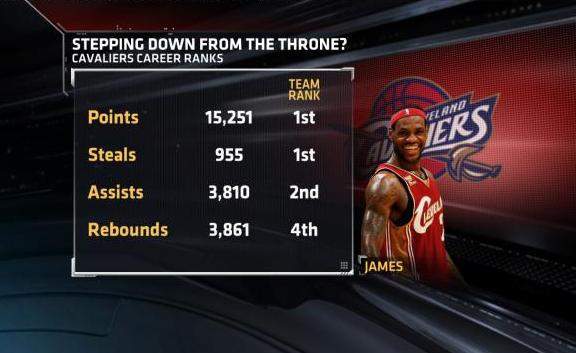 LeBron James has played 22,108 minutes in his seven seasons. Remember that James is only 25 years old. It is the most minutes played in NBA history before turning 26 years old. If LeBron James maintains his pace of scoring and minutes, he will become the NBA's all-time leading scorer at age 36 and the league's all-time leader in minutes at age 37.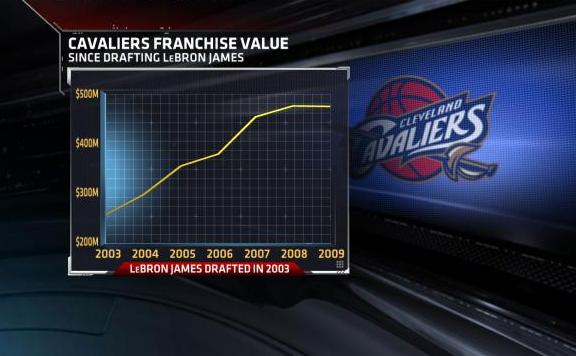 How much has LeBron James meant to the Cleveland Cavaliers franchise? This is easy to note using the team valuations listed by Forbes every year. James was drafted by the Cavaliers in 2003.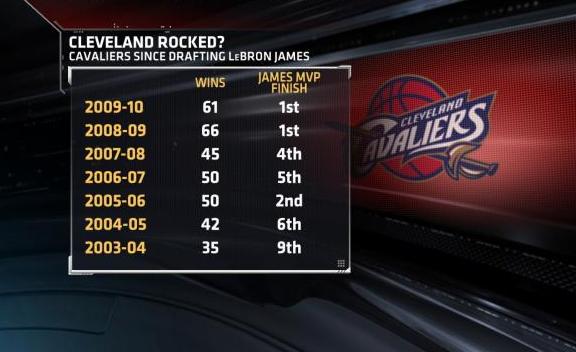 LeBron James likes challenges, especially when it involved his team. The Cavs jumped on LeBron's back as he helped carry the organization to greater win totals starting during his rookie year and peaking in the 2008-09 season.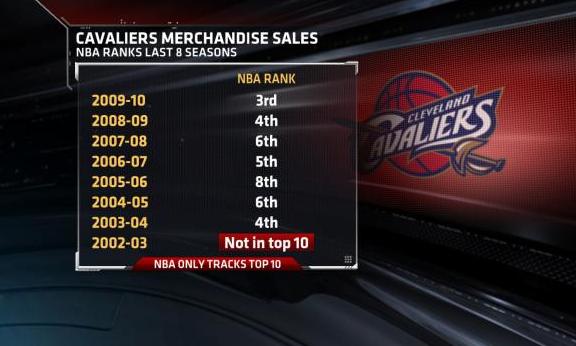 You don't have to be in Cleveland to see #23 LeBron James jerseys worn by men, women and children of all ages. Since the day he was drafted, LeBron not only put the Cavs back on the map, but Cavaliers merchandise as well.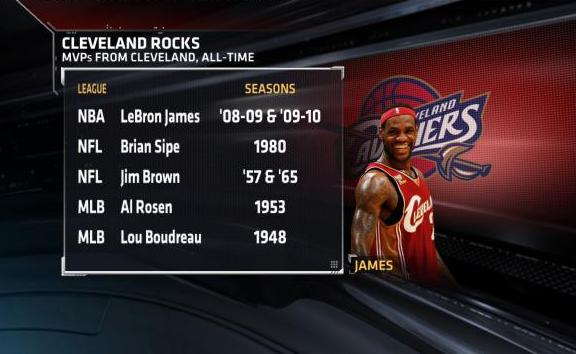 LeBron James won his second consecutive NBA MVP award this season. He's only 25 years old. Last year, James was the first Cavalier ever to win the award. He is one of two Cleveland players across the major sports (Jim Brown) to win the MVP award twice.
Note: The Elias Sports Bureau and ESPN Stats and Information group contributed to this report.