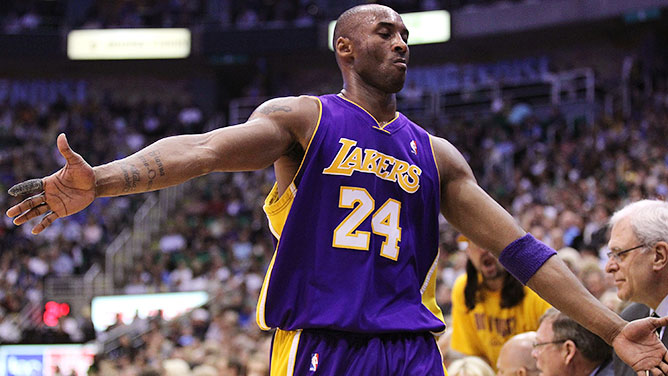 Jeb Jacobsohn/Getty Images
KOBE'S KNEE A PROBLEM?
Kobe's knee is in the news again. It was reported earlier today that he had a significant amount of fluid drained from his swollen right knee, and hasn't practiced since the last round of the playoffs. Bryant's right knee has been bothering him for some time and Lakers coach Phil Jackson seemed a bit concerned when discussing Bryant, whom is averaging 32 points a game in the conference semifinals. Jackson, on Bryant: "He came out [Sunday] and shot a little bit and tried to get in rhythm. We hope that he's on board and his game is right at that point where it needs to be." Lakers take on the Suns in Game 1 of the Western Conference Finals tonight at 9pm.
As Van Halen once said ... "might as well jump" (to the rest of this post) ... and read about the Hawks list of candidates and why one of the best receivers in the NFL may be holding out.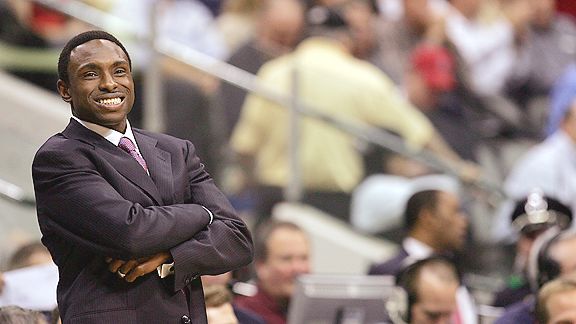 Ronald Martinez/Getty Images
HAWKS TO CONDUCT HEAD COACHING INTERVIEWS
ESPN's very own NBA Analyst and former Dallas Mavericks Head Coach, Avery Johnson, headlines a group of former and current coaches who will be interviewed for the open gig in Atlanta. Printing out resumes along with Johnson are Utah Jazz assistant coach Tyrone Corbin, Phoenix Suns assistant (Thunder) Dan Majerle, and former Minnesota Timberwolves Head Coach, Dwayne Casey. The Hawks bounced head coach Mike Woodson after their second round exit in the NBA Playoffs.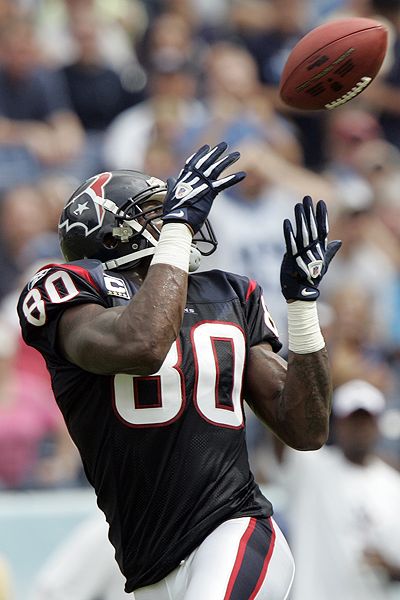 AP Photo/Wade Payne
JOHNSON WANTS HIS CONTRACT TO BE RE-WORKED
Houston Texans wide receiver Andre Johnson missed Monday's start of organized team activities because he is unhappy with his contract. Unlike the Texans mini-camp in June, these OTA's are not mandatory, so Johnson won't be fined by the team. Johnson has five years remaining on his contract and will make a base salary of $5.8 million in 2010. The Texans' policy is to not talk about contracts with players who are not participating in team drills, so don't assume a new deal will get done shortly. Texans general manager Rick Smith said he has been in contact with the Pro Bowl receiver and plans to meet with him at some point.