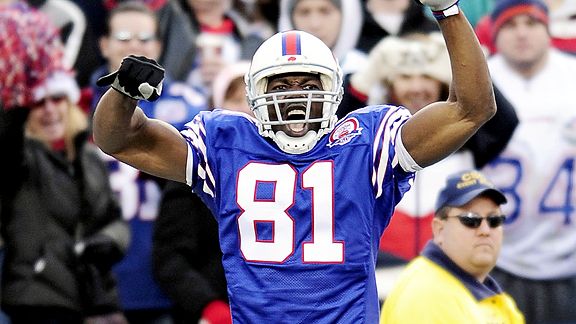 John Clayton
SENDING OUT RESUMES: The slow job market for Terrell Owens has less to do with his age or locker room concerns and more to do with the perfect storm of receiver moves. The acquisitions of Anquan Boldin in Baltimore, Brandon Marshall in Miami and Antonio Bryant in Cincinnati closed those doors while most of the winning teams return at least two 50-catch receivers, leaving the Oakland Raiders as one legitimate option and a reunion with Donovan McNabb in Washington an unlikely one.
BUILDING BLOCKS: Now that Vince Young got his starting job back with last season's 8-2 finish in Tennessee, he's working on the specifics of his throwing accuracy. Specifically throwing to the left side of the field. Young completed 46.6 percent of his throws to the left sidelines, so he's spending extra time in practice working on improvements with those throws. That could result in more catches for Nate Washington and Kenny Britt in 2010.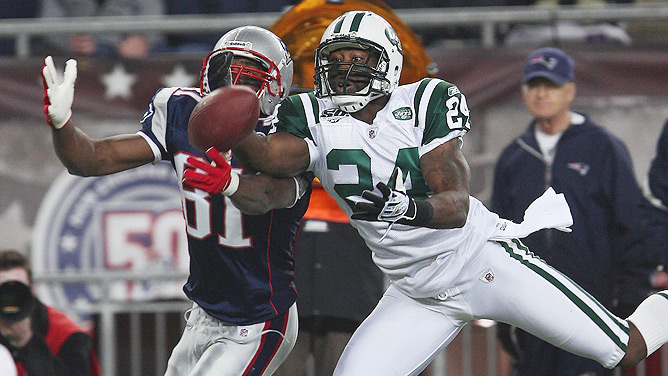 MONEY MATTERS: Darrelle Revis (#24) may be on an island if he asks for more than Nnamdi Asomugha's $15 million a year in contract talks with the Jets, but clearly his value is far beyond his $550,000 base salary this year. With Brandon Marshall landing in rival Miami and Anquan Boldin going to Baltimore, Revis faces seven of the top 14 wide receivers along with Calvin Johnson and Greg Jennings in NFC North match-ups. This comes one season after not allowing more than four catches to a No. 1 receiver.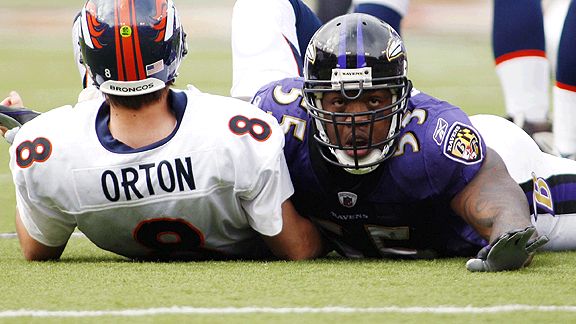 LIGHTER LOAD: Ravens linebacker Terrell Suggs (#55) vows never to let a four-and-a-half sack season occur again now that the former franchise player has his $62 million contract. Two years of angling for that contract away from the team in during the off-season caused his weight to go between 270 and 280 pounds, and he never fully recovered from injuries. Suggs' goal is to play at 260 pounds, be with the team, and load up on quarterback sacks.