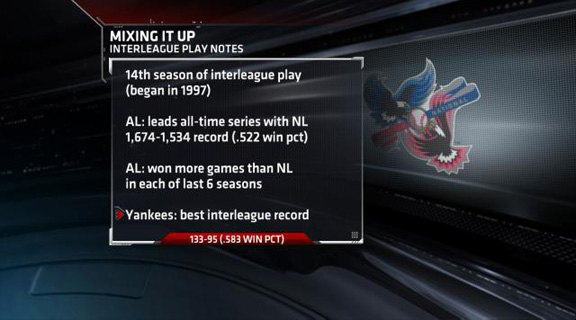 GET READY TO RUMBLE: Interleague play begins tonight for the 14th straight season since it started in 1997. The AL leads the all-time series having won 140 more interleague games than the NL, and no team has had more interleague success than the Yankees. Individual interleague leaders: Albert Pujols (no surprise) has the highest batting average at .355. Jim Thome leads with 56 home runs and Alex Rodriguez has driven in 163 runs.
After the jump, find out if being the first team to win 30 games means you're a lock to rock the post-season and inside the new qualifying rules for the Indy 500.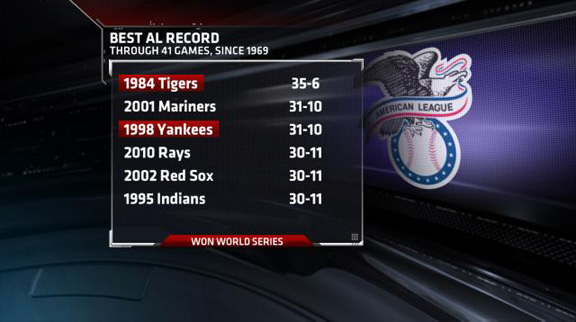 RAYS ROLLING: Since the Divisional Era began in 1969, the Rays 30-11 record through 41 games is tied for 4th best in American League history. Two of the three teams to post a better record through 41, the 1984 Tigers and 1998 Yankees went on to win the World Series. The Rays have the largest lead of any 1st-place team this season at 5 games. Since 2003, the first team to 30 wins has made the playoffs. But in each of the last 2 years, the first to 30 wins did not make the World Series. The last to win the World Series was Boston in 2007.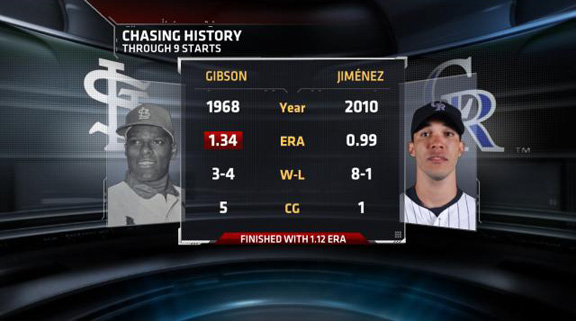 YEAH, HE'S GOOD: Although three-fourths of the MLB season still remains, it's never too early to compare Ubaldo Jimenez to Bob Gibson's 1968 season, when he finished with the best ERA in the live-ball era (1.12). Through 9 starts Jimenez's ERA is under 1 and he's 8-1. Gibson through nine games in 1968 was just 3-4 with an ERA of 1.34. Since earned runs became official in 1912 in the NL and 1913 in the AL, Jimenez is just the 5th pitcher to win 8 of his 1st 9 starts of a season and have an ERA under 1.00. The last was Fernando Valenzuela in 1981 who won the Cy Young and Rookie of the Year that season.
WELCOME BACK: Doug Collins will become coach of the team that drafted him first overall in 1973. The only other player to become coach of the team that selected him first overall in NBA history is Magic Johnson. Collins played his entire 8-year career with the Sixers, making 4 all-star teams.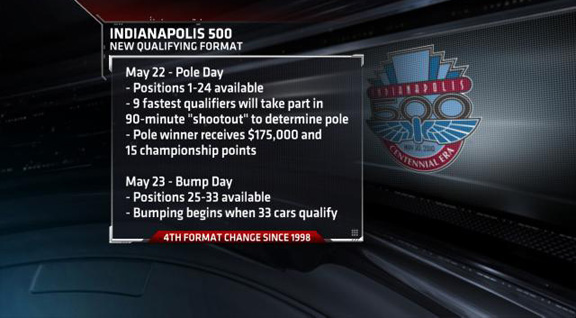 INDY 500 UNVEILS NEW QUALIFYING FORMAT: This year, the Indy 500 introduces a new, two-day qualifying format to spice things up for drivers and fans. Tomorrow's pole day will have the top 24 positions available. Each driver will have up to 3 attempts. After the 5-hour session, the 9 fastest drivers will then take part in a 90-minute shootout to determine the pole. In another change, the pole winner will receive $175,000 and 15 championship points.