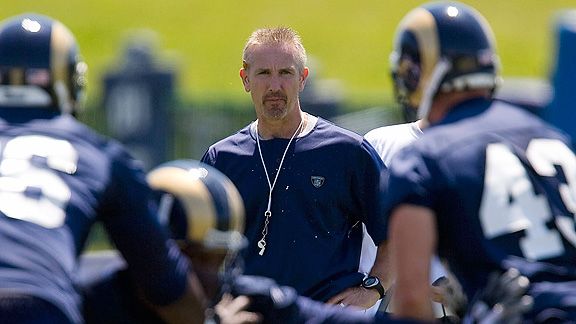 Jeff Curry/US Presswire
SPAGNUOLO SAYS FEELEY IS HIS QB…. FOR NOW
Rams coach Steve Spagnuolo was careful to leave no room for doubt about his starting Quarterback. "If we played a game today," he declared Thursday, "A.J. (Feeley) would be our quarterback." But make no mistake: The Rams didn't spend the No. 1 overall pick in last month's draft - and eventually millions of dollars - on Bradford so that he could back up a 33-year-old journeyman, and Feely knows it. "It's inevitable that this is going to be Sam's team," Feeley conceded. "When that time comes ... who knows right now?"
Favre watch! He's made a bet and his future hinges on the College World Series!??! Also, the NBA has a combine too! All of this, after the jump: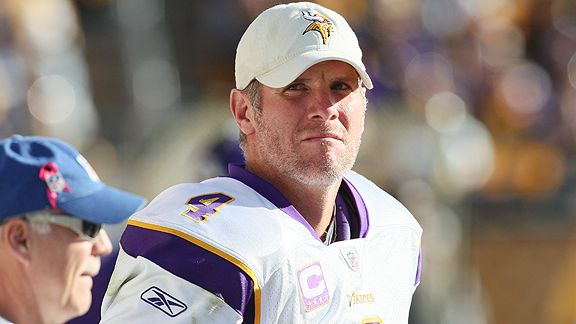 Rich Gabrielson/Icon SMI
FAVRE MAKES BET WITH SOUTHERN MISS
Brett Favre paid an unexpected visit as the Southern Mississippi Golden Eagles began preparations for a crucial Conference USA series. After Favre addressed the team, outfielder Justin Diliberto asked Favre the question America wants to know: "Are you playing next season?'' After bouncing around the question, Favre then looked down the dressing room toward Diliberto: "Let's make a (fun) bet,'' Favre said. ''If you guys go back to the College World Series this year - I will come back and play. How about that? You go back and I go back.''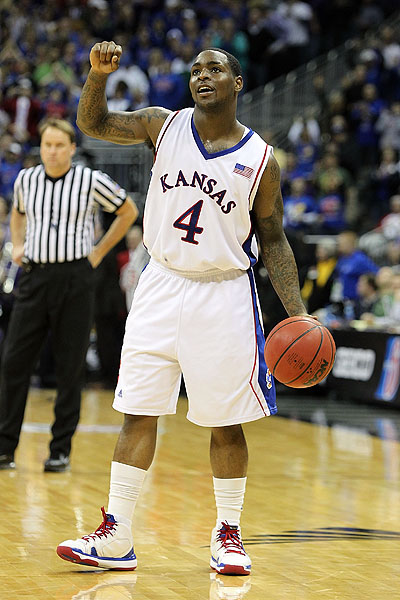 James Squire/Getty Images
NBA DRAFT COMBINE DAY 2
Have you ever sat through hours and hours of prospective NFL'ers running the forty-yard dash and testing their vertical leap? Well, then you should enjoy the NBA Combine, which is currently airing on ESPNU and ESPN3. Players such as Evan Turner, Sherron Collins, and the consensus number one overall pick, John Wall are running layup drills and showing their stuff for NBA scouts and managers. We'll leave it up to you, who are you taking with the first pick?