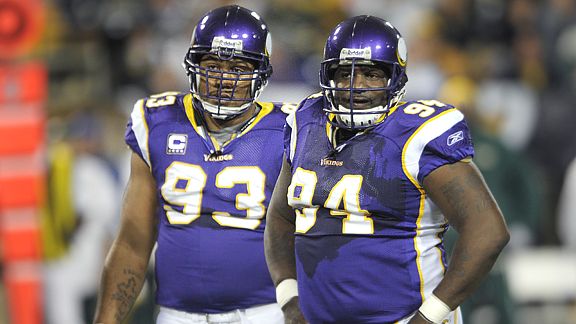 AP Photo/Tom Olmscheid
KEVIN AND PAT WILLIAMS SUSPENSION ON HOLD
If Pat and Kevin Williams (not related), follow through on their plans to appeal a punishment for violating the NFL's anti-drug policy, a Minnesota judge says he will keep the suspensions on hold. Judge Gary Larson said Friday that it was premature for the players to seek a stay before filing their appeal. Earlier this month, Larson ruled the NFL could suspend both Kevin and Pat Williams. The NFL tried to suspend the two defensive linemen back in 2008 after they tested positive for a banned diuretic that can mask steroids. It should be noted that both have yet to be accused of taking steroids.
"Sir Airness" has a role in the up-coming NASCAR event and the Huskies Head Coach is upset with losing some recruits to Kentucky. Understandable. Take it all in folks, after the jump: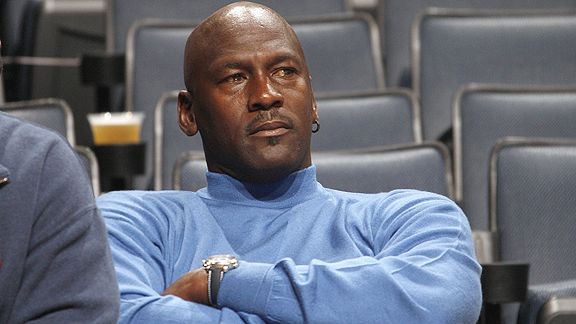 Kent Smith/Getty Images
AIR JORDAN TO WAVE NASCAR FLAG
Michael Jordan, the former NBA and University of North Carolina star who now owns the Charlotte Bobcats, will drop the green flag for the NASCAR Sprint All-Star Race on Saturday night at Charlotte Motor Speedway. Jordan became the majority owner of the Bobcats in March and is also the owner of a pro motorcycle race team. His motorsports ties run well beyond having the NASCAR pit crews staging their annual competition on his team's home floor, as they did Wednesday night.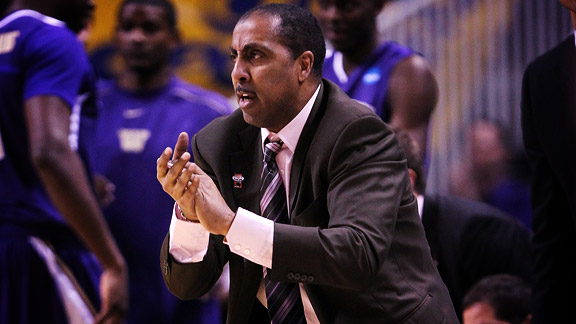 Jeb Jacobsohn/Getty Images
ROMAR LOSES RECRUITS
Lorenzo Romar said he's disappointed after losing two top-10 national recruits who committed to Washington, spurning the Huskies and signing with Kentucky. The UW coach said failing to secure Turkish standout Enes Kanter and Portland star Terrence Jones hurts because he invested a lot of time pursuing them. "You develop relationship with kids, and in your mind you have a vision with how it's going to work with them in this program and how you're going to help this kid develop and how they're going to help you," he said. "Then, when that changes, it's disappointing.