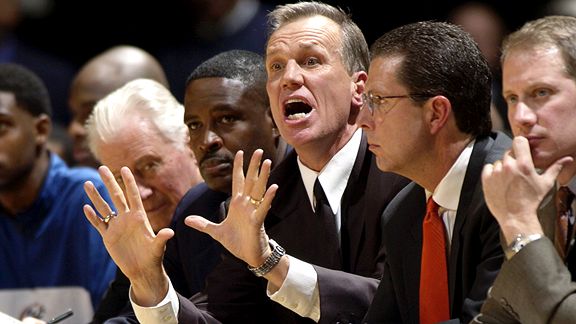 Fernando Medina/NBAE/Getty Images
Collins Returns to Philadelphia
The Philadelphia 76ers select Doug Collins, again. The team made Doug Collins their top choice for a second time, hiring him as its head coach Friday. Collins was Philly's #1 overall pick in the 1973 draft. The 76ers will be his fourth stint as an NBA coach. Collins went 332-287 when coaching Chicago, Detroit and Washington. He led the Bulls to the Eastern Conference Finals in 1989. The 76ers have the second-overall pick in the upcoming NBA Draft.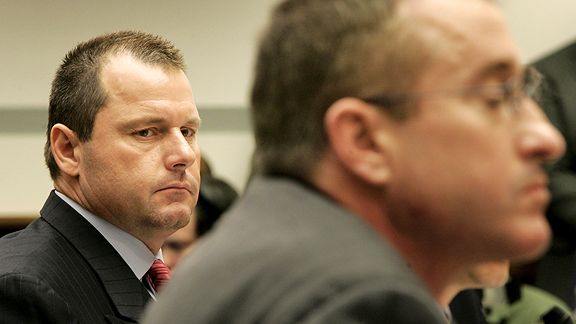 AP Photo/Susan Walsh
Roger Clemens' former trainer Brian McNamee has been subpoenaed to appear before the grand jury investigating Clemens Tuesday May 25, a source familiar with the government's investigation told ESPN's TJ Quinn. The grand jury is reviewing Clemens' 2008 testimony before a congressional committee when the seven-time Cy Young Award winner denied using steroids or HGH.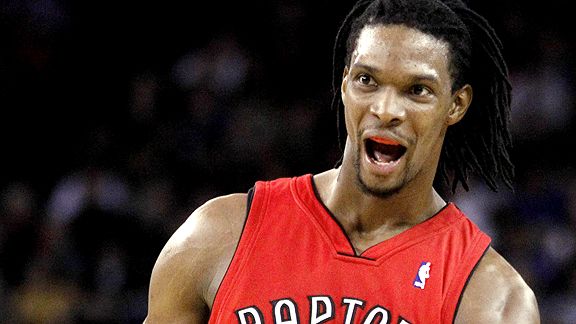 Cary Edmondson/US Presswire
Chris Bosh could see himself playing for any one of five NBA teams, two sources told ESPN.com's Chad Ford. The list of five teams -- Toronto plus the Chicago Bulls, Los Angeles Lakers, Miami Heat and New York Knicks, sources said -- were given to Toronto management in case the Raptors want to construct a sign-and-trade deal (assuming he doesn't re-sign with Toronto). Bosh likes that option, sources told Ford, because he'd get one more year on his contract and could make more money.
The Associated Press contributed to this report.