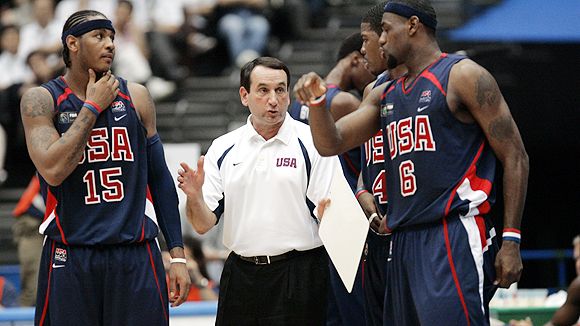 COACH K NOT INTERESTED IN CAVS OPENING:
According to ESPN.com's Andy Katz, a Duke spokesperson addressed the latest rumors that Mike Krzyzewski would leave the Blue Devils to coach LeBron James and the Cleveland Cavaliers: "It has been addressed repeatedly since the Lakers' thing a few years ago." "If anything changes, we will let everyone know." Earlier this year, during Duke's run to a 4th NCAA title under Coach K, there were reports that the Nets were interested in Krzyzewski. He denied those rumors at that time.

SUPREME COURT: NFL IS 32 TEAMS, NOT SINGLE BUSINESS:
The Supreme Court on Monday turned away the National Football League's request for broad antitrust law protection, ruling that the league can be considered 32 separate teams - not one big business - when it comes to selling branded items like jerseys and caps. The high court unanimously reversed a lower court ruling throwing out an antitrust suit brought against the league by one of its former hat makers, who was upset that it lost its contract for making official NFL hats to Reebok. Major League Baseball is the only professional sports league with broad antitrust protection.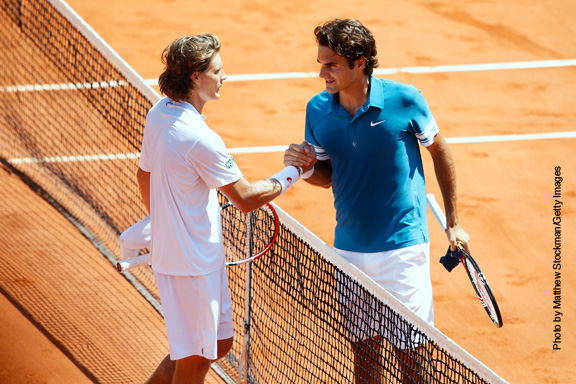 FEDERER ADVANCES: Top-ranked Roger Federer beat Peter Luczak 6-4, 6-1, 6-2 Monday in the first round of the French Open. Federer committed only 11 unforced errors, lost just 14 of 64 points on his serve and faced only one break point. Although Federer won at Roland Garros a year ago to complete a career Grand Slam, the role of favorite again goes to four-time champion Rafael Nadal. They could meet in the final. Federer is seeking to win his 17th career Grand Slam title.
ESPN Slam Central | 2010 French Open Bracket: Men | 2010 French Open Bracket: Women
The Associated Press contributed to this report.