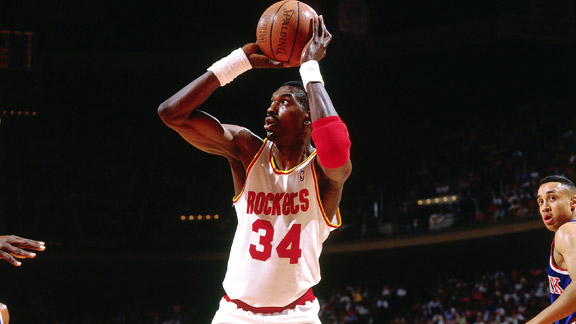 Nathaniel S. Butler/Getty Images
HOWARD'S INSPIRATIONAL PICK-ME-UP:
Orlando Magic center Dwight Howard got an emotional pick-me-up from another big guy before Monday night's Eastern Conference game against the Boston Celtics. Former Houston Rockets great, Hakeem Olajuwon, talked to Dwight to offer words of inspiration. "Me and him had a great talk," Howard said. "He just inspired me to keep playing. " Howard finished with 32 points, 16 rebounds and 4 blocks.
An NHL legend try's to rebuild a former cup winning franchise and Henin returns to the French with authority. All these little Tuesday nuggets await for you, after the jump: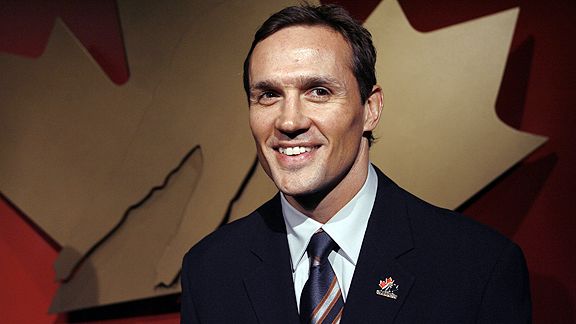 AP Photo/Larry MacDougal/CP
YZERMAN TO BECOME LIGHTNING GM:
Hall of Famer Steve Yzerman will be named general manager of the Tampa Bay Lightning at a 3 p.m. ET news conference Tuesday, two sources told ESPN.com. Yzerman leaves the Detroit Red Wings, the only NHL team he's ever been with, both as the superstar captain and more recently as vice president. The face of the Wings for many years, Yzerman leaves to help build the Lighting back to playoff form with future NHL superstar, Steven Stamkos.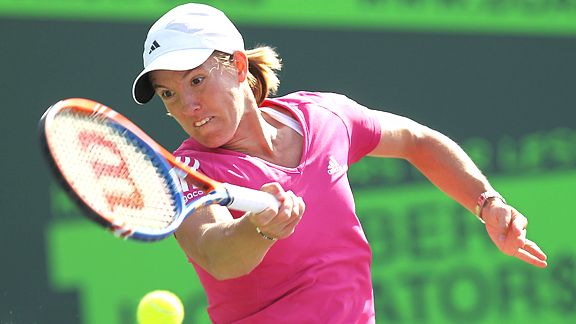 Al Bello/Getty Images
WELCOME BACK TO ROLAND GARROS:
Justine Henin took a big step Tuesday in her return from retirement, beating Tsvetana Pironkova in the first round of the French Open 6-4, 6-3. The match was Henin's first at Roland Garros since 2007, when she won the tournament for the fourth time. "I didn't know really what to expect and how I was going to deal with my emotions," the Belgian said. "As I walked in and I was into my match, I felt a lot of things were coming back."