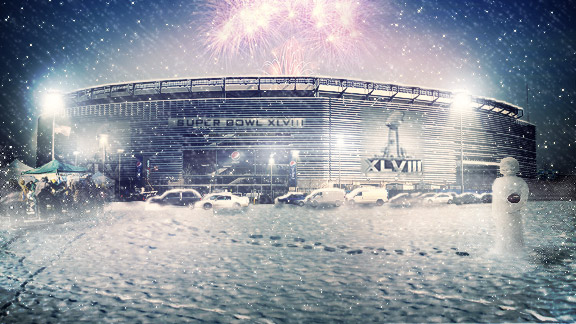 ESPN.com Illustration
First Cold-Weather Super Bowl Given to NY/NJ
Get your parkas ready. The NFL needed four separate votes but eventually gave Super Bowl XLVIII to the NY/NJ area. It will become the first outdoor Super Bowl ever held in a cold weather city. It might be the last for a while too because the NFL waived its 50 degrees or warmer policy for just this vote. The New Meadowlands Stadium is set to make its NFL debut this fall when the Giants and Jets play their first preseason game against each other August 16th.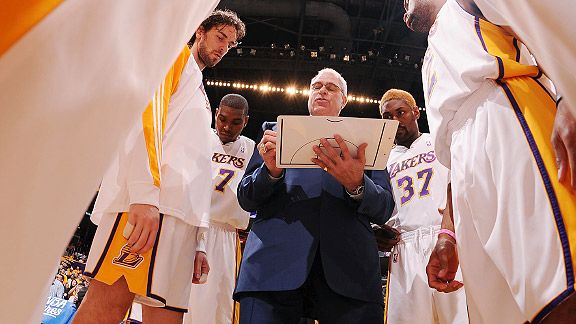 Andrew D. Bernstein/NBAE/Getty Images
Nets Show Interest in Phil Jackson
The Chicago Bulls may have some competition if they try to pry Phil Jackson away from the Lakers. Sources told ESPN.com's Marc Stein Tuesday that the New Jersey Nets have made back-channel inquiries into Jackson's interest in their open coaching spot. This comes one day after the Bulls made similar inquiries to gage Jackson's availability. New Nets owner Mikhail Prokhorov seems determined to make a splashy hire, and nobody would cause a bigger splash than the 10-time NBA Champion coach.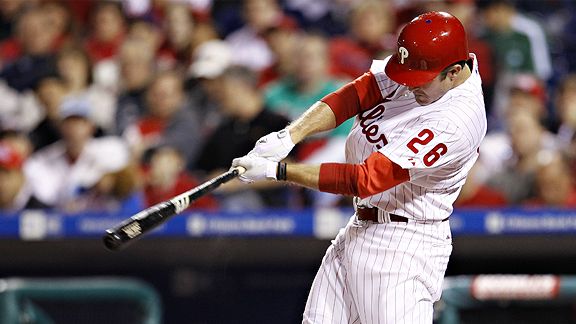 AP Photo/Matt Slocum
Utley Leading NL All-Star Votes
Phillies 2B Chase Utley is the top vote getter for the NL all star team after the first count. The four-time all star received 687,724 votes - just ahead of Albert Pujols who received 647,666. Utley is one of five Phillies who lead their respective positions. Jimmy Rollins leads all shortstops, Placido Polanco is ahead at 3B, Shane Victorinio leads in centerfield, and Jayson Werth leads in right.