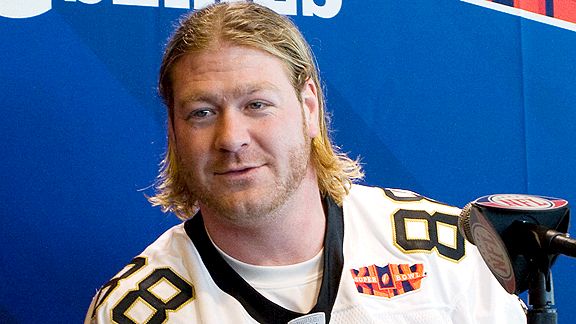 Curt Johnson/ESPN.com
Shockey Suffers Seizure-Like Symptoms
New Orleans Saints tight end Jeremy Shockey was rushed to a hospital after apparently suffering seizure-like symptoms during a weight training session according to NewOrleans.com. Shockey was able to walk under his own power with the assistance of paramedics to a waiting ambulance. Another player who witnessed the incident, but chose to remain anonymous said, "It was a little scary; it looked like maybe a mild seizure or a full body cramp or something,'' the player said.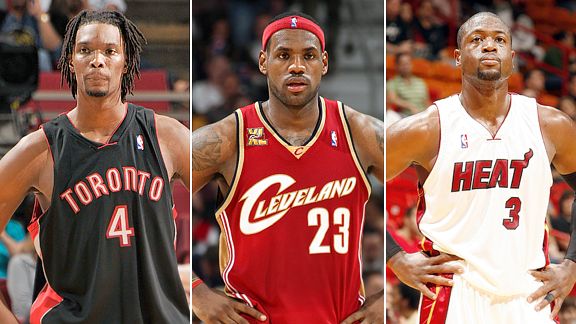 Getty Images
Big-Ticket Free Agents To Talk
Dwyane Wade has a big decision to make on where he'll sign this offseason, and before he makes it he says he'll talk it over with fellow big-ticket free agents LeBron James and Joe Johnson. Wade told the Chicago Tribune that he's not sure when the three players will talk, but they've been discussing their futures informally for a while now. "A lot of decisions [will be based on] what other players are willing to do and what other guys want to do. So it's not just a 'me' situation here." A source told ESPN The Magazine's Chris Broussard that the Toronto Raptors' Chris Bosh also will join Wade, James and Johnson when they get together to discuss free agency.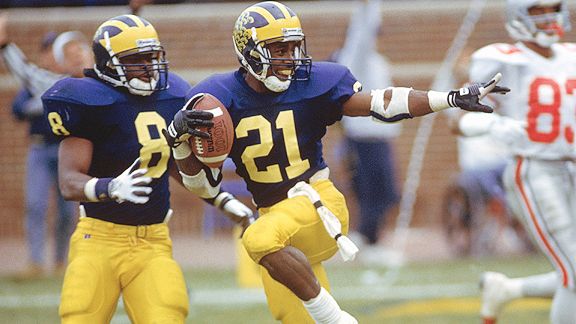 Getty Images
Pat Tillman, Desmond Howard In College Football Hall of Fame
14 newly elected members of the College Football Hall of Fame were announced today. Among the notables, Michigan's Desmond ... Howard who won the Heisman, Maxwell and Walter Camp Player of the Year in 1991. He became the first receiver in history to lead the Big Ten in scoring and won 3 conference titles. He now does work for ESPN.
Pat Tillman was the first-ever Arizona State player to be named Pac-10 Defensive Player of the Year. Tillman led the Sun Devils to the 1996 Pac-10 title and a berth in the Rose Bowl.
Gene Stallings took over as head coach of the Alabama Crimson Tide in 1990. In his 3rd season, he led the Tide to the 1992 National Championship, posting a 13-0 season record and had a 28-game winning streak.
Barry Alvarez made Wisconsin football relevant. He's the only coach in Big Ten history to win back-to-back Rose Bowls and sports the highest all-time bowl winning percentage for coaches with at least 11 bowl appearances.