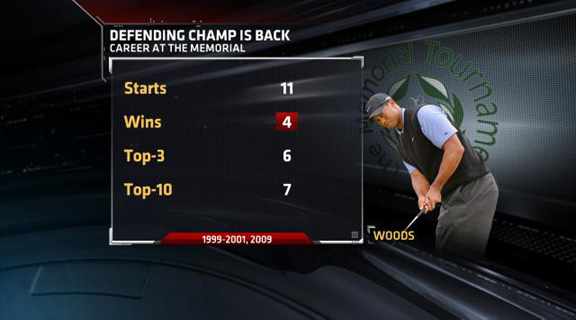 RESTORING THE ROAR: Tiger has historically done very well at the Memorial. In addition to his win there last year, he won 3 years in a row from 1999 to 2001. Six of the 11 times he's played the Memorial, he's finished in the top-10. Tiger will tee off at 12:44ET Thursday. Something strange to see, but Tiger is currently ranked #128 on the PGA Tour's money list with $330,000 (the spot he's used to owning is held by Ernie Els at #1 with $3,460,341).
After the jump, Scott Rolen is rolling with the changes, Corey Hart really does wear his sunglasses at night and find out why beating Roger Federer prior to the finals is like a lucky charm.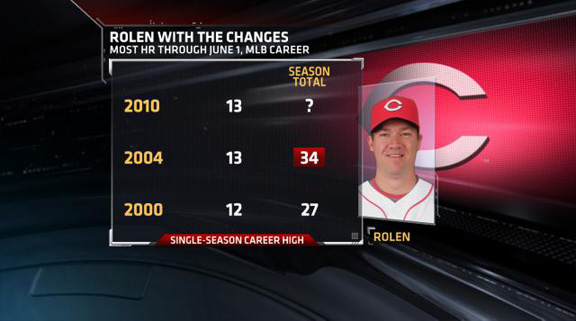 HEAVY HITTER: Reds 3B Scott Rolen hits 2 homers to give him 13 on the season, which ranks him 2nd in the National League. It also ties for the most home runs he's ever hit in a season through June 1. The previous time came in 2004 when he finished the year with a career-high 34 homers and finished 4th in the NL MVP voting.
Game Recap: Reds 9 Cards 8 | Box Score | Highlight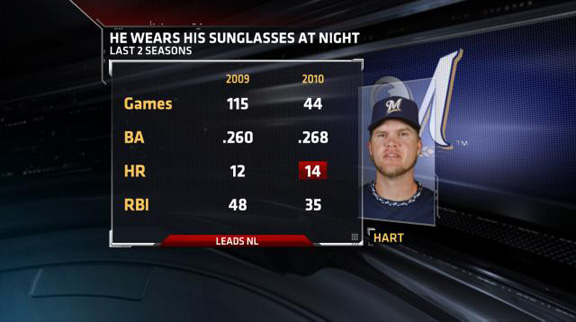 A WHOLE LOT OF HART: Corey Hart was disappointing in 2009 with just 12 home runs in 115 games. But so far in 2010, he's already topped that in 44 games, hitting his 14th home run Tuesday, which leads the National League. Seven of those home runs have come over the past 10 games, but he only has 5 other hits in those contests.
Game Recap: Brewers 4 Marlins 6 | Box Score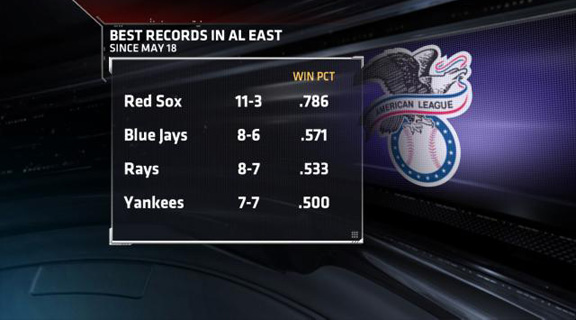 BEASTS OF THE EAST: Early struggles for the Red Sox (30-23) this season had the Red Sox Nation worried, but in the last 2 weeks they have been the hottest team in the AL East going 11-3. The Blue Jays (31-23) are 2 games over .500 in that span while the Rays (35-18) and Yankees (32-20) have slowed down of late.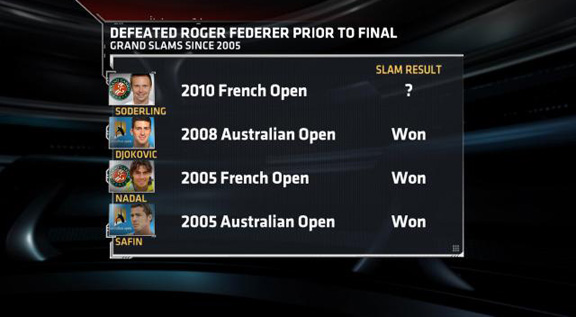 LUCKY CHARM?: Robin Soderling becomes the 4th player since 2005 to beat Roger Federer at a Grand Slam prior to the final. The other 3: Novak Djokovic, Rafael Nadal and Marat Safin all went on to win the tournament.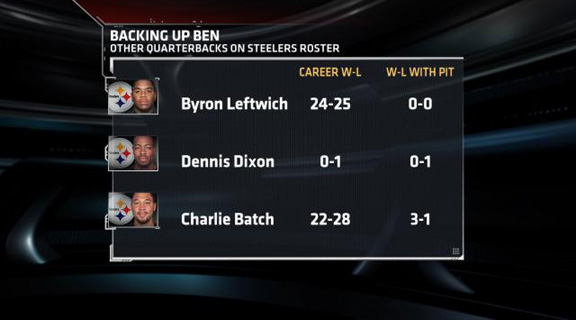 PLAN B: With Ben Roethlisberger suspended to start the season, the Steelers currently have 3 other quarterbacks on their roster. Two of the quarterbacks have each started over 40 NFL games: Byron Leftwich and Charlie Batch. The other is Dennis Dixon, whose only start came in a Week 12 loss in overtime to the Ravens last season.
Note: The Elias Sports Bureau and ESPN Stats and Information Group contributed to this report.