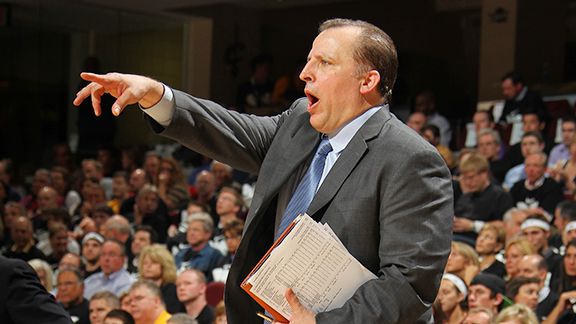 Nathaniel S. Butler/NBAE/Getty Images
Thibodeau On the Clock With New Orleans
Last week the New Orleans Hornets offered their head coaching job to Boston Celtics assistant coach Tom Thibodeau. He now has one more day to accept the position. According to ESPN senior NBA writer Marc Stein, the Hornets have given Thibodeau until Game 1 of the NBA Finals to accept the position or they will look elsewhere. They are expected to offer the job to Blazers assistant Monty Williams of Thibodeau turns them down.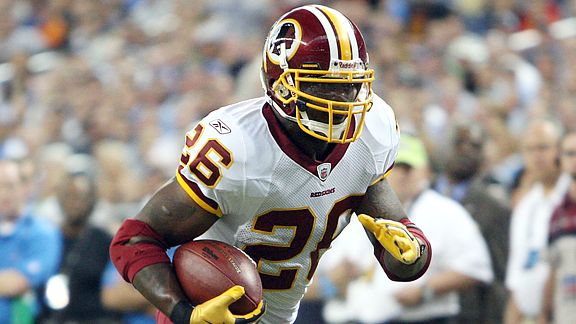 Leon Halip/US Presswire
Redskins Tab Portis Starting RB
Redskins offensive coordinator Kyle Shanahan put an end to any speculation as to which RB would be his starter. Incumbant Clinton Portis will get the job with newcomers Larry Johnson and Willie Parker backing him up. The new coaching regime had been hesitant to name starters at any position, choosing instead to encourage competition.
"Clinton has been the back here, and he's definitely the starting back going into training camp," said Shanahan. "Clinton's running with the starters. We're planning on it being that way until the next guy steps up."
Williams Sisters Add Another Honor to the List
Serena and Venus Williams reached the Finals of the French Open Women's Doubles Wednesday. Regardless of how they do in the championship game, the Williams sisters will take over the WTA No.1 doubles ranking. Serena is already the No. 1 singles player in the world. She will become just the 6th player in WTA history to hold both No. 1 titles at the same time.