Stampede in South Africa Injures 15
Thousands of soccer fans stampeded before a friendly match between Nigeria and North Korea Sunday, leaving 14 civilians and 1 police officer hurt. Fortunately nobody was killed. FIFA was giving tickets to that match away for free, enticing thousands of fans to try and get their tickets.
"What then occurred was large groups of people gathered outside the gates wanting to come in and wanting to get free tickets. Unfortunately in the process, the gates were opened and there was a stampede," police spokesman
Lt. Col. Eugene Opperman said.
The injured people were taken to the hospital for treatment. None of the injuries appear critical, though the police officer was taken away on a stretcher.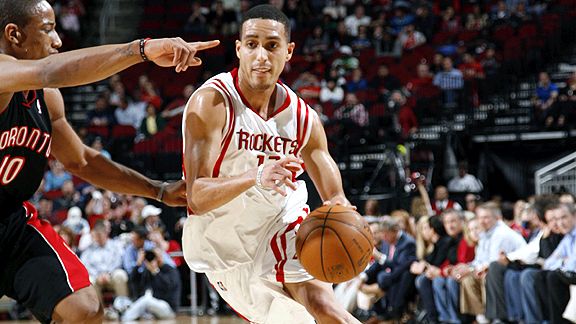 Bill Baptist/NBAE/Getty Images
Kevin Martin Donates Money To Help Family
When Rockets forward Kevin Martin heard the story of Kasey King-Thomas he knew he had to do something. Kasey, a 6-year-old boy from Zanesville, OH, was killed when his school bus crashed Wednesday morning. Martin, who graduated from Zanesville High School, took it upon himself to contact the grieving family and offered to donate money for funeral costs.
"It just touched my heart to think that this little boy died," said Martin. "No one deserves anything like this to happen to them, and the family seems so generous and kind themselves that I just had to do something."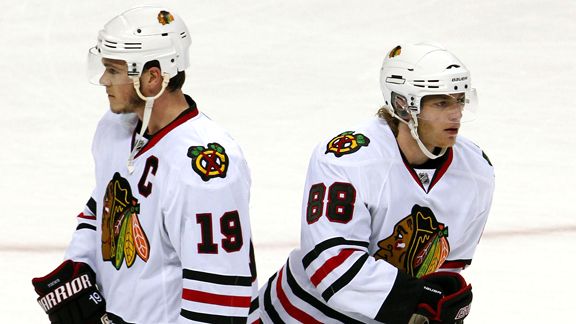 Jason O. Watson/US Presswire
In an attempt to counter the strong Philly defensive line, Blackhawks coach Joel Quenneville might split up his two best players. Patrick Kane and Jonathan Toews enjoyed playing side by side during the season, but Flyers defenseman Chris Pronger has been able to shut down one of the top lines in the NHL. The 1st line for Chicago, Toews, Kane and Dustin Byfuglien, have combine for just one goal and four assists in the series. By splitting his pair of super-stars, Quenneville would guarantee at least one of his best players would avoid matching up with Pronger.