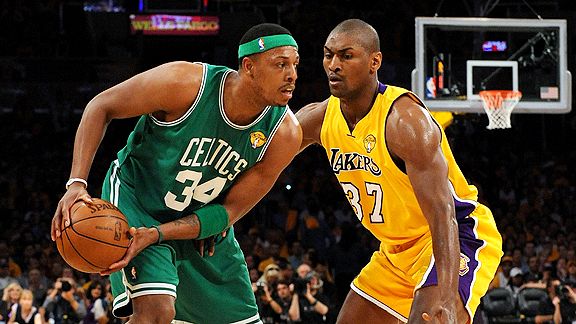 Lisa Blumenfeld/Getty Images
Another Bold Comment From Pierce
The Celtics evened the NBA Finals at a game apiece on Sunday and can lock up their second NBA title in three years by winning the next three games -- all in Boston. After Pau Gasol committed a hard foul on Kendrick Perkins with 1:12 remaining in Game 2 and the Celtics leading, 97-90, Pierce was heard yelling, "We ain't coming back to LA!" as he helped his teammate off the floor.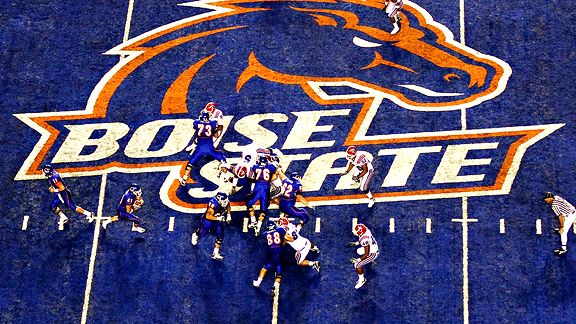 Otto Kitsinger III/Getty Images
Mountain West Staying Put - For Now
Boise State will not be getting an invitation to join the Mountain West Conference -- at least for now. Commissioner Craig Thompson says the decision NOT to expand the nine-team conference is due to the potential shake-ups in other conferences. But he added that the decision in not final and they could reconsider once the other bigger conferences get sorted out.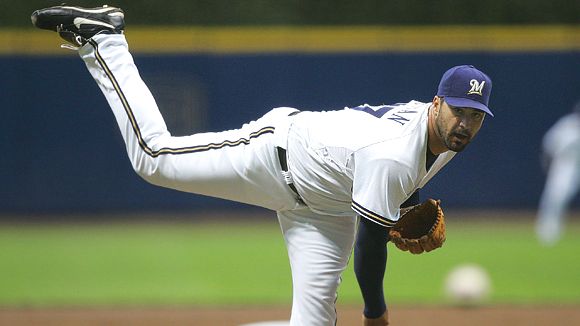 AP Photo/Morry Gash
The Milwaukee Brewers have released struggling pitcher Jeff Suppan during the final year of the richest contract in team history. The Brewers signed Suppan to a $42 million, four-year deal before 2007, but Suppan never pitched as strongly as he did in his three previous seasons in St. Louis. With the Cardinals, he won a World Series and was picked the NLCS MVP in 2006, but his numbers steadily declined in Milwaukee. In 110 games, including 97 starts, Suppan went 29-36 with a 5.08 ERA. Suppan made two starts this year before being sent to the bullpen. The Brewers owe the 35-year-old Suppan the remainder of his $12.5 million salary this season as well as a $2 million buyout of his 2011 club option.