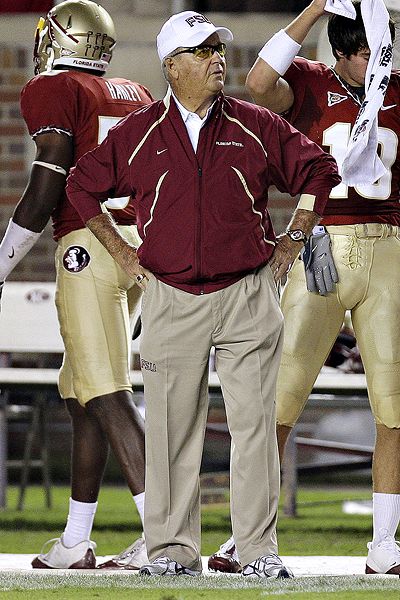 AP Photo/Phil Coale
Bobby Bowden is expected to announce his retirement Tuesday morning. He retires second on the all time wins list with 388 trailing only Joe Paterno of Penn State. According to sources, Bowden had the option to return to the program in a limited capacity where he would have less input in day to day activities, or retire at the end of this season. Offensive Coordinator Jimbo Fisher, who was named Bowden's successor in 2007, has agreed to take over as head coach. Florida State won two national championships, in 1993 and 1999, under his tenure and finished every season from 1987 until 2000 in the Associated Press top 25 poll.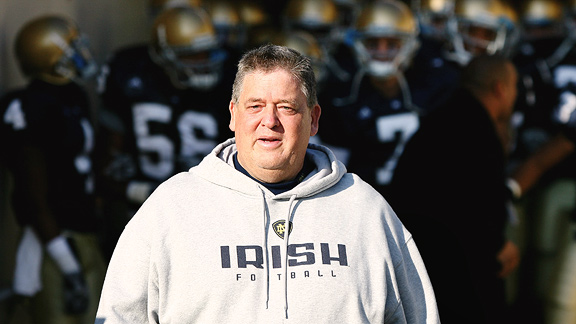 Jonathan Daniel/Getty Images
Notre Dame Athletic director Jack Swarbrick announced Monday that Charlie Weis will not be brought back for another year as head coach of their football program. Though this decision seemed inevitable for the past two weeks, Swarbrick denied those claims. "For many of you who may have thought that was a foregone conclusion, I would say to you that the decision was harder than you might have thought, principally because of the man it involved," Swarbrick said during a news conference on campus. Weis finishes his Notre Dame career with a 35-27 record, which puts him among the worst of any Fighting Irish coach. Weis says he has been contacted by six NFL teams and may look to go back to the NFL at the end of the season.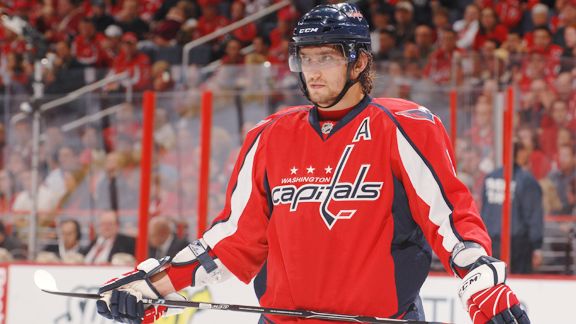 Mitchell Layton/NHLI/Getty Images
Alexander Ovechkin left Monday night's game against the Carolina Hurricanes with a leg injury. Ovechkin collided with Tim Gleason of Carolina with 7:55 left in the first period. He remained down on the ice in obvious pain before being helped off and into the locker room. Ovechkin was also given a 5 minute major penalty and a game misconduct for the collision. He leads the team with 18 goals and 30 total points despite missing time earlier in the year due to injury.