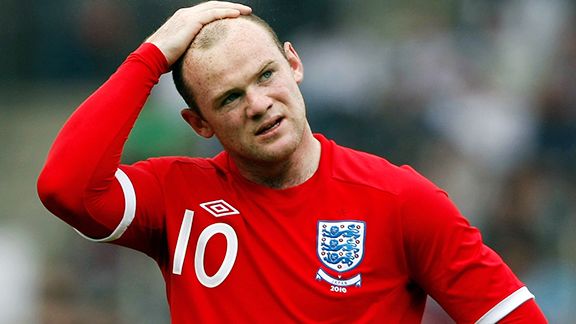 Andreas Reichart/GEPA/US Presswire
"Is it 6 p.m. already? I just realized I have to stand in for Flea at the Red Hot Chili Peppers concert tonight."
For the first time in 49 years, Blackhawks fans have reason to celebrate. And by celebrate we mean empty their bank accounts out on Stanley Cup memorabilia. NHL.com has a huge selection of official Cup merchandise highlighted by an array of Blackhawks bobbleheads depicting different players hoisting Lord Stanley's creation (our personal fav is Antii Niemi). Unfortunately, Wednesday night's 4-3 overtime win means there won't be a Game 7 tonight, but there's plenty of other sporting events this weekend and we got all the products you'll need to celebrate them.
FIFA World Cup: USA vs. England
Saturday at 2:30 (ET)
After going winless in the 2006 World Cup, the U.S. Men's road to redemption begins with England in this weekend's most anticipated matchup. If the U.S. is going to knock off the Group C favorite they'll need the entire nation's support -- we're talking to you toddlers. Nobody cries (or cheers) louder than babies so grab your infant, dress him up in this Snoopy World Cup onesie, and have your kid's voice be heard! On the other hand, if you're pulling for the Three Lions, this Wayne Rooney phone dangly aint bad either.
NBA Finals Game 5: Lakers at Celtics Game 5
Sunday at 8 (ET)
We don't endorse gambling here at SportsCenter.com, but because of this amazing deal we'll make an exception. For the Buy Now price of $29.99 you can own the 2008 Celtics and 2009 Lakers sealed Wheaties boxes. Here's where the wagering comes in: You need one Lakers fan and one Celtics fan. If the Lakers win Game 5, the Celtics fan has to eat the entire box of year-old Lakers cereal. And if the Celts win, the Lakers fan has to eat the entire box of two-year-old Celtics cereal. However, it's up to you guys to decided whether or not to use year-old milk.