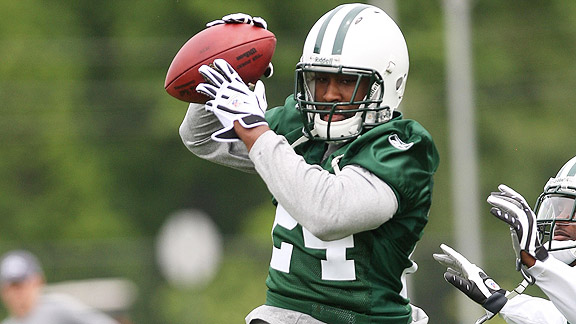 Al Pereira/Getty Images
Jets cornerback Darrelle Revis is still upset with his contract. Today, he delivered a form of protest in minicamp by sitting out a few plays at the end of practice. Revis is due to make $1 million this season and said the Jets last offer was an "insult." He claims it included no guaranteed money at all. The All-Pro cornerback said GM Mike Tannenbaum told him "face to face" that he deserved to be the highest paid corner in the league. Revis wants at least $16 million per year.
More on the Revis situation from Sal Paolantonio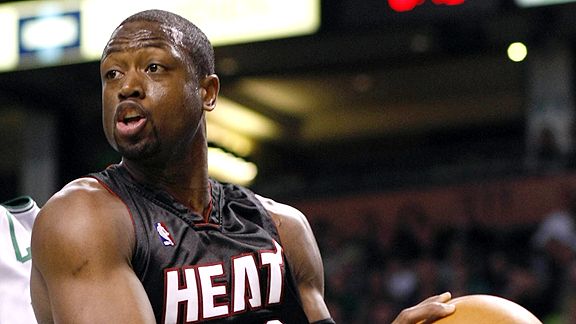 Greg M. Cooper/US Presswire
D-Wade Wants To Stay Home In Miami
As the July 1 opening of the NBA's free-agent shopping spree draws near, Dwyane Wade says he will start by looking for the best player to join him with the Miami Heat. "It's going to be fit with me first," Wade said. "I've made that very clear. Do I want to leave? Nope. Mmm-hmm. I want to be in Miami. That's where it starts."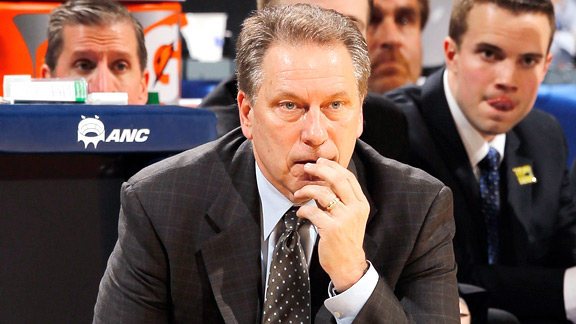 Jonathan Daniel/Getty Images
Izzo Won't Give Campers Answer On His Future
Michigan State coach Tom Izzo is at his basketball camp, and still isn't saying whether he's made a decision about the Cleveland Cavaliers. Izzo was at the camp today when a boy tried to get the scoop, asking about the coach's interest in jumping to the NBA. Izzo told a camper that he had asked a "bad question" about the coach's status. Izzo then said "those guys up there want to know that," referring to a group of reporters, TV cameramen and photographers given limited access to the camp.