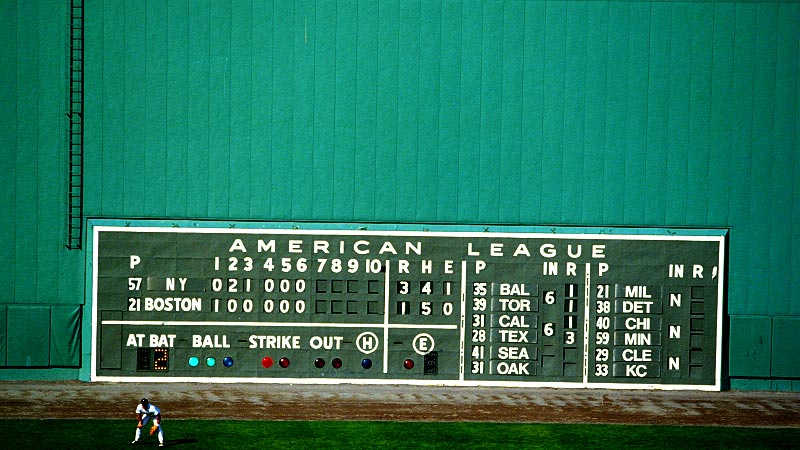 Al Bello/Getty Images
"Anyone have a number "17" back here?"
June 18, 1953: The Boston Red Sox set the modern day record for most runs scored in a single inning when they push across 17 in the 7th inning against the Detroit Tigers.
The game was a close affair through the first six innings. The Tigers, trailing 3-2, tied it up in the top of the sixth after Jim Desling singled home Ray Boone. The Sox scored twice in the bottom of the sixth to take a 5-3 lead, the Tigers were three-up, three-down in the top of the seventh and then the plane crashed into the mountain.
The inning started innocently enough, with a series of singles. Catcher Sammy White, batting fifth, singled, followed by Gene Stephens. After Stephens stole 2nd, Tom Umphlett singled then both home. The Sox were off and running. By the end of the inning, The Sox had scored 17 runs on 14 hits and six walks. They left the bases loaded.
Red Sox great Johnny Pesky appeared in the game - for Detroit. He had been traded mid-season the year before. Ted Williams did not make a plate appearance as he was serving in the Korean War.
It remains the most hits in an inning ever recorded in the live-ball era and the most since 1883 when Cap Anson led the National League Chicago White Stockings over another Detroit team: the Wolverines.