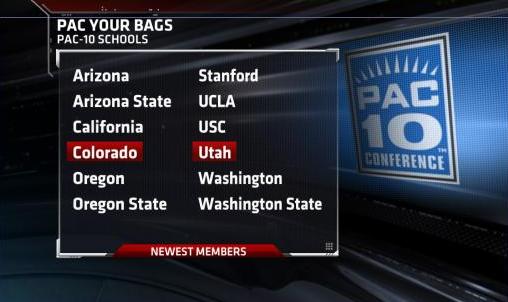 The Pac-10 now has 12. Mountain West powerhouse Utah accepted an invitation to join the now aggressive pacific conference. Utah has gone unbeaten twice in the last 5 years but could not get into the BCS title game either year. It'll be Utah and Colorado now joining the conference. The move is scheduled for 2012, but the schools are pushing to make it happen in 2011.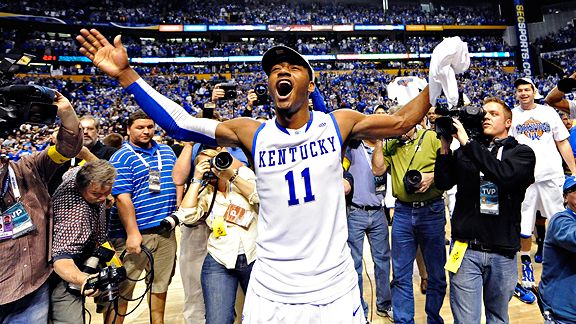 Jim Brown/US Presswire
Wizards, Wall Together -- For Pre-Draft Workout
It's looking more and more like John Wall will be the No. 1 overall pick in the NBA Draft. The Kentucky point guard showed the Washington Wizards his stuff today in a workout with the team. The 30-minute session was run by coach Flip Saunders and observed by general manager Ernie Grunfeld and owner Ted Leonsis. Wall was given the special privilege of a solo workout, unlike the other six draft hopefuls who followed in a later session. The Wizards won the NBA lottery last month and have the first selection in the June 24 draft.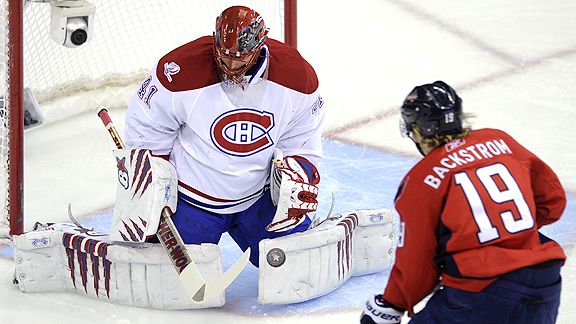 AP Photo/Nick Wass
Canadiens Trade Playoff Hero Halak To Blues
The St. Louis Blues today picked up goaltender Jaroslav Halak from the Montreal Canadiens in exchange for forwards Lars Eller and Ian Schultz. The 25-year-old Halak was red hot in the playoffs, leading his team to the Eastern Conference finals by winning two Game 7s and eliminating Washington and Pittsburgh.