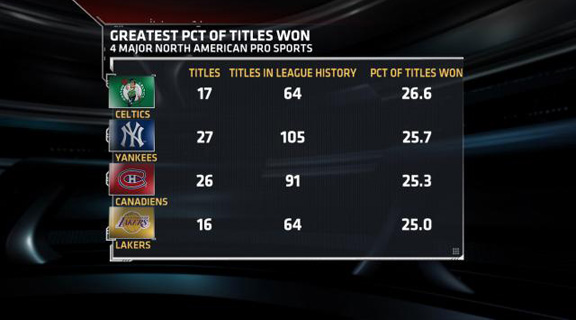 TROPHY HOARDERS: The Lakers have now won 16 of the 64 NBA titles. They become the 4th team in the 4 major North American sports to have won at least 25 percent of all the titles handed out in their leagues history along with the Celtics, Yankees and Canadiens.
Game Recap | Box Score | Lakers' leaders shine down stretch | In the end, Celtics ran out of gas
After the jump, find out how the Celtics' "charity" helped the Lakers win title #16, what is the toughest hole at Pebble Beach to go low and do you think Ubaldo Jimenez will be able to win 30 games this season?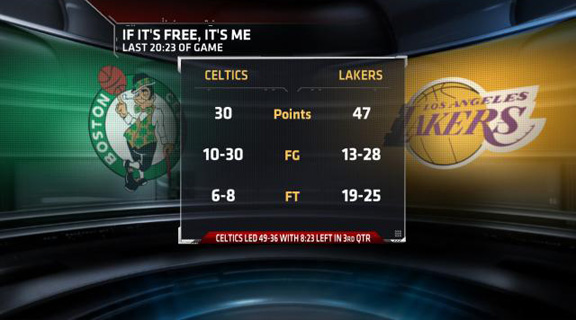 CHARITY STRIPE: Game 7 ultimately came down to free throws. The Lakers trailed 49-36 with 8:23 left in the 3rd quarter, but outscored the Celtics 19-6 from the free throw line to finish the game. L.A. with 25 attempts from the free throw line, Boston had just 8.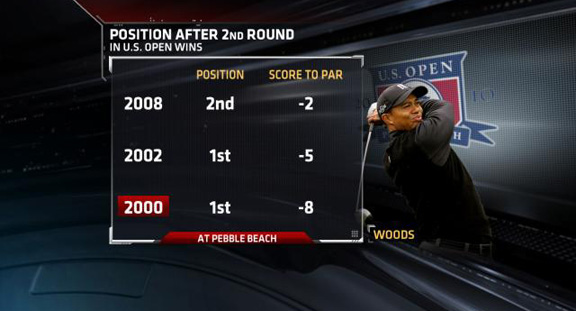 NOT OUT OF THE ROUGH YET: In the 1st round of the U.S. Open Tiger Woods bogeyed the 9th, 16th and 18th holes to finish at 3-over par (74). He recorded a par on the 1st 8 holes and finished without a birdie at a major for the 1st time since the 2003 Masters.
U.S. Open Championship Leaderboard | Pebble will eventually show its teeth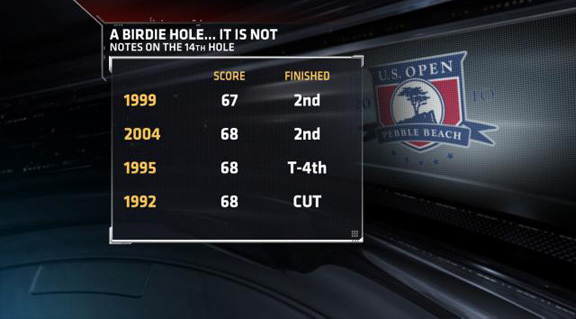 CAN I GET A MULLIGAN: Some notes on the 14th hole Thursday. Only number 2 and number 17 played tougher in the opening round. There were just 17 birdies and 1 eagle on the hole all day - compared to 68 bogeys or worse. Compare that to the 91 birdies and eagles combined at the other 2 Par 5's, 6 and 18.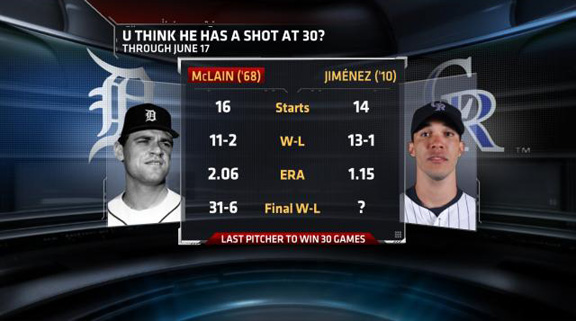 CHASING 31: Denny McLain was the last pitcher to win 30 games, going 31-6 for the 1968 Tigers. Ubaldo Jimenez is actually ahead of where McLain was on the same calendar day (June 17). McLain had 11 wins through June 17th in 1968 and won 20 of his remaining 25 starts. Jimenez will likely get 20 more starts this season as he takes aim on McLain.
Game Recap | Box Score | Highlight | Ubaldo, now 13-1, halts Rockies' losing streak