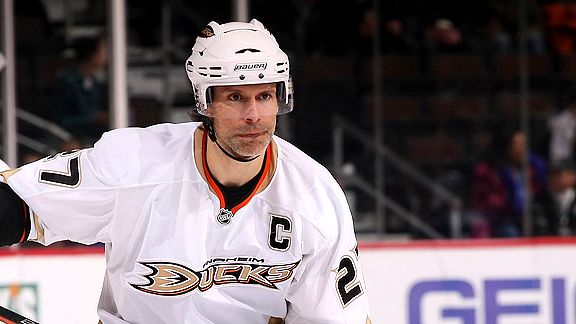 Michael Martin/NHLI/Getty Images
Niedermayer Retires After 18 Seasons
One of the greatest defensemen to ever play in the NHL has decided to call it a career. Scott Niedermayer, most notably of the New Jersey Devils, retired Monday after 18 seasons in the NHL. Niedermayer won four Stanley Cups in his career and appeared in 1,465 career games (playoffs included). The former Conn Smythe winner (MVP of the playoffs) left the Devils in 2005 as a free agent so he could play with his brother Rob in Anaheim.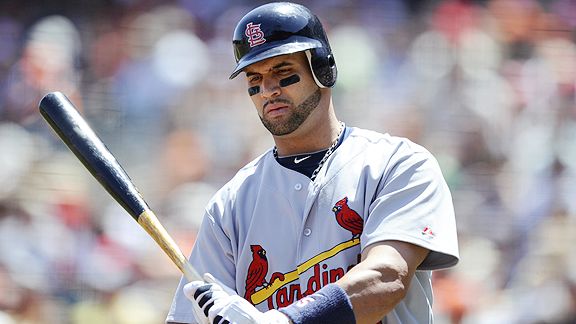 Bob Stanton/Icon SMI
Pujols Leading NL All Star Voting
St. Louis Cardinals 1B Albert Pujols (.306, 15 HR, 50 RBI) is the N.L.'s leading vote-getter with 2,622,123 total votes. Pujols is slightly ahead of Philadelphia Phillies second baseman Chase Utley (.267, 11 HR, 33 RBI) with 2,409,027 votes. Pujols' teammate, Yadier Molina, is leading all catchers with 1,322,095 votes. If he maintains his lead, Molina would become the 1st NL catcher since Mike Piazza to start consecutive All-Star games. Braves catcher Brian McCann remains close though with 1,201,920 votes.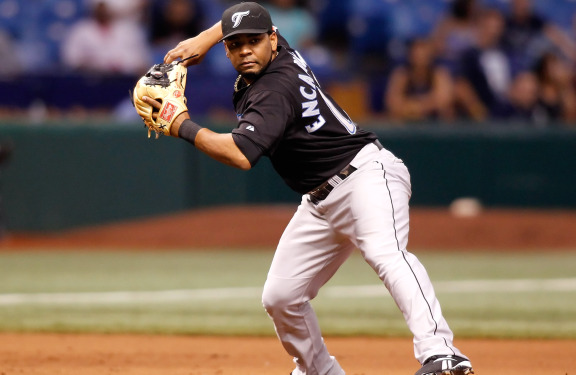 Photo by J. Meric/Getty Images
Blue Jays Designate Encarnacion for Assignment
The Toronto Blue Jays have cut 3B Edwin Encarnacion less than a year after re-signing him. Toronto designated Encarnacion for assignment Monday after he hit .200 with 9 home runs in the 1st half of the season. The Blue Jays reportedly wanted to send the third baseman to Triple-A Las Vegas. When it was determined he would not report they decided to cut ties with him permanently. The Jays acquired Encarnacion last season in the trade that sent Scott Rolen (.299, 15 HR, 46 RBI this season) to the Reds.