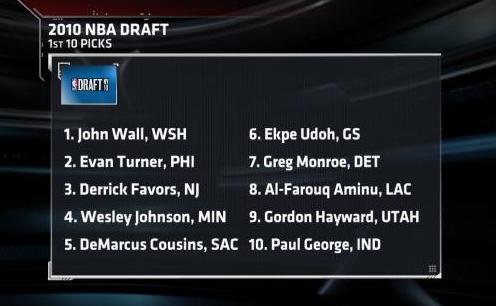 New NBA Rookies: So here's a look at the top 10 picks and where they went. John Wall becomes just the 3rd point guard in the last 30 years to be drafted first overall. Each of the last 2, Derrick Rose in 2008 and Allen Iverson in 1996, went on to win the Rookie of the Year award. Evan Turner of Ohio State went 2nd off the board to Philadelphia, while Georgia Tech forward Derrick Favors went 3rd to the Nets.
After the jump ... The college conferences that had the most and fewest picks, some 2nd round surprises and a look ahead to some great interleague baseball matchups this weekend.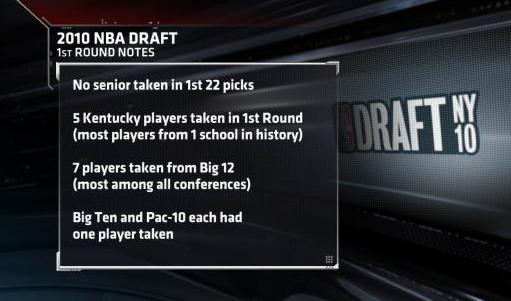 First Take: A look at some other numbers in the 1st Round. The 1st senior wasn't taken until the 23rd pick, when Clemson's Trevor Booker was picked. Five Kentucky Wildcats went in the 1st Round, the most in the modern draft era for 1 school. Seven players were taken from Big 12 schools while the Big Ten and Pac-10 each had just one taken.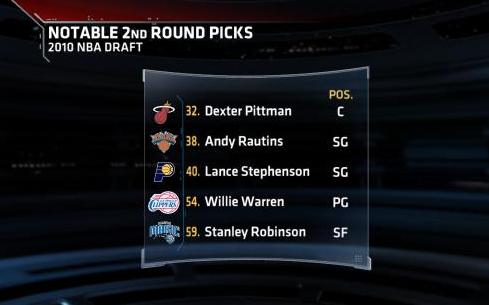 Take Two: Looking at some notable 2nd round selections -- The Knicks used their first pick of the draft, No. 28 overall on Syracuse's Andy Rautins. The Pacers selected Big East Rookie of the Year Lance Stephenson with the 40th pick and two players that were near locks to be 1st round picks at the start of the college season went near the end of the 2nd round. Willie Warren was taken 54th by the Clippers and Stanley Robinson was selected 59th by the Magic.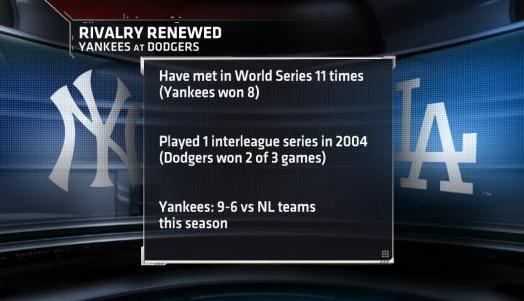 Intriguing Interleague: Some nice interleague matchups this weekend. The Cubs and White Sox have a 3-game set on the South Side. The Phillies host the Blue Jays with Roy Halladay taking the mound tonight against his former team. And the Yankees and Dodgers collide. These two have met in the World Series 11 times with the Yankees winning 8 of those titles. They have met once before in interleague play in 2004 when the Dodgers won 2 of 3. Enjoy your weekend.