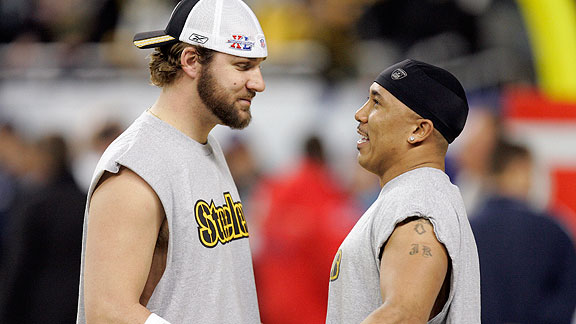 AP Photo/Mark J. Terrill
Ward Thinks Roethlisberger Should Talk to the Team
Steelers WR Hines Ward says constantly answering questions about his QB is tiring and that Ben Roethlisberger needs to address the team about his off the field trouble. Ward thinks Roethlisberger should talk to the team, but also knows it will ultimately be up to the Pro Bowl QB whether or not he does it.
"We're going to be there as teammates and show our support if he needs us," Ward said. "I think if everyone comes at him, 'Are you OK? Are you OK?' That can be a burden on him. I'd rather him open up to us if he wants to talk."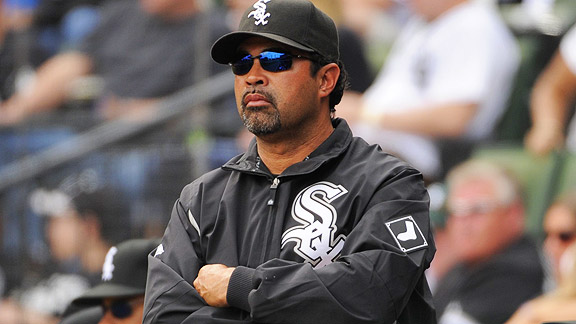 Ron Vesely/MLB Photos/Getty Images
Ozzie Guillen Says He Could Handle Zambrano's Fiery Attitude
After the latest Carlos Zambrano meltdown, at least one MLB manager doesn't think the fiery right-hander is a problem. Zambrano exploded in the Cubs dugout on Friday, drawing the ire of his manager and teammates. The incident led to an indefinite suspension, but cross-town manager Ozzie Guillen thinks he could keep him under control.
"Why not?" Guillen said. "You go about your stuff, you believe in yourself, you believe in respect. I'm not afraid (to manage) any player in baseball because I'm going to give them all the respect I can to perform for me.''
Vuvuzelas Not Welcome in the SEC Play
After reports surfaced that the vuvuzela horns would be allowed during SEC football games, conference associate commissioner Charles Bloom said no, they would not. Responding via email, Bloom said, "Our policy allows for 'traditional' artificial noisemakers to be allowed in stadiums and played during specific times. Other forms of artificial noisemakers are not allowed. I do not believe a vuvuzela is tied traditionally into one of our institutions."