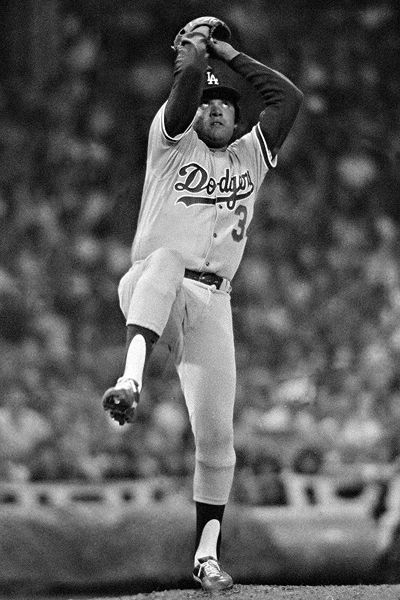 AP photo
Valenzuela and his quirky wind-up get it done.
June 29, 1990: Their has been 4 no-hitters already this season, but nothing compared to June 29, 1990, when there were two no-hitters pitched in one day. One by Oakland's Dave Stewart and another by the Dodgers' Fernando Valenzuela. It was the only time in the modern baseball era that two no-hitters have been pitched on the same day.
Both Stewart and Valenzuela had lost five of their last six starts heading into their respective no-hitters. Stewart turned his luck around first, no-hitting Toronto at the SkyDome (he walked the first two batters before sitting down the next 26). Hearing about Stewart's no-hitter, Valenzuela said "maybe we'll see another no-hitter." He was right. After a tough first out (Vince Coleman hit a grounder deep to short), Valenzuela cruised for the 6-0 win.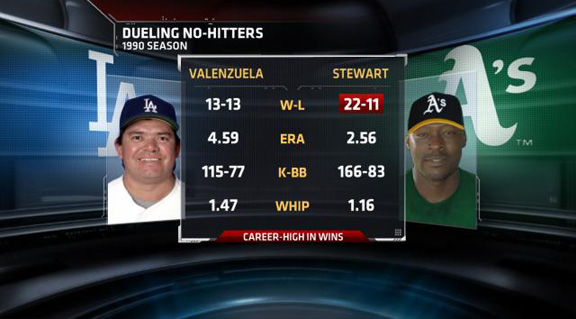 Fernando and Stewart may have had similar performances 20 years ago today, but their seasons were not the same. Valenzuela went .500 in 1990 with his worst ERA as a Dodger while Stewart won a career-high 22 games for Oakland.