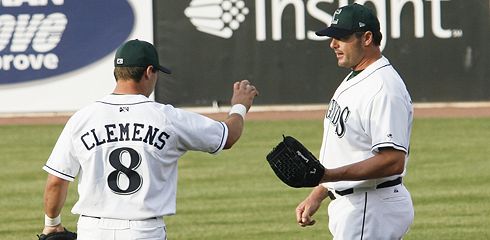 Josh Merwin/ESPN.com
Roger Clemens is expected to pitch to his son Koby tonight in the Home Run Derby taking place prior to the Texas League All-Star game. Koby is among eight batters who will take part in the event. It's not clear how many others Roger Clemens will face. Koby is a first baseman for the Houston Astros' Double-A affiliate in Corpus Christi. He is second in the league in home runs (16) and RBI (53). Once it looked like he would be an All-Star, Roger Clemens called event organizers and offered to take part.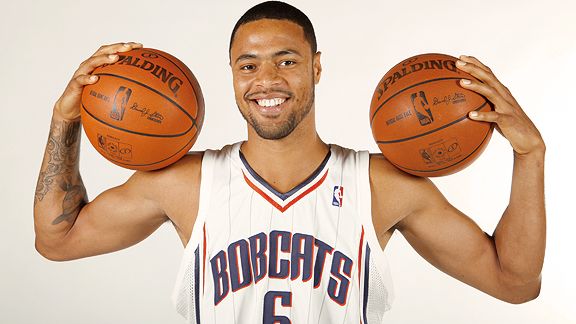 Kent Smith/NBAE/Getty Images
Bobcats Center Chandler Won't Opt Out Of Deal
Charlotte Bobcats center Tyson Chandler has decided not to opt out of the final year of his contract to become an unrestricted
free agent. The decision just before Wednesday's deadline gives the Bobcats stability in the middle heading into next season, but little salary-cap space to work with during free agency. Chandler will make about $12.7 million next season, leaving the Bobcats' payroll close to the luxury tax figure owner Michael Jordan has said they won't exceed.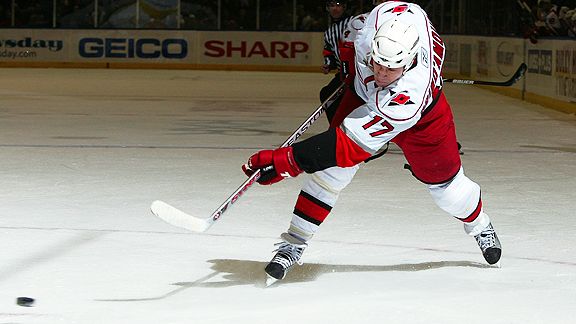 Source: Hurricanes' Brind'Amour To Retire
Former Carolina Hurricanes captain Rod Brind'Amour will announce his retirement today, but will remain with the team in some capacity, a source told ESPN.com. Brind'Amour, who will turn 40 in August, played in 1,484 regular-season games and 159 postseason games, collecting a total of 1,295 points. He led the Hurricanes to their only Stanley Cup championship in 2006.