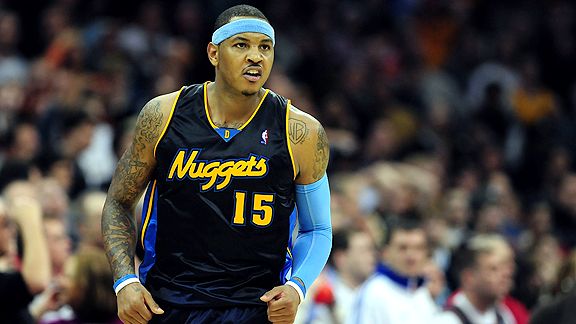 Andrew Weber/US Presswire
All-Star forward Carmelo Anthony is staying in Denver next season, even if he doesn't agree to a contract extension. A high-ranking Nuggets official told ESPN The Magazine's Chris Broussard that the team will not trade Anthony this off season. Instead they will continue to work on a new deal for the super-star. The Nuggets have offered Anthony a three-year, $65 million contract extension that would keep him in Denver until 2015.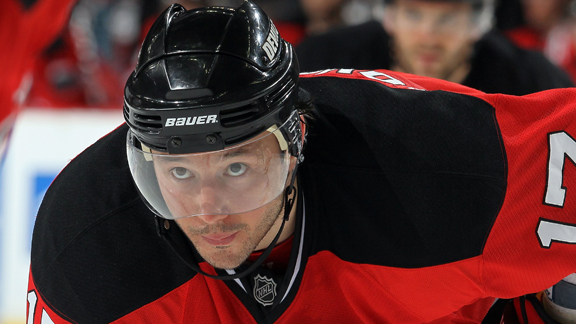 Getty Images
Kovalchuk Decision Expected Today
The agent for Ilya Kovalchuk, star of the NHL free agent market, says his client will decide his future sometime today. It's believed he is deciding between the New Jersey Devils and the New York Islanders. Kovalchuk scored 41 goals last season for the Thrashers and Devils. Since joining the NHL in 2001-02, Kovalchuk has scored more goals than any player in the league - 338.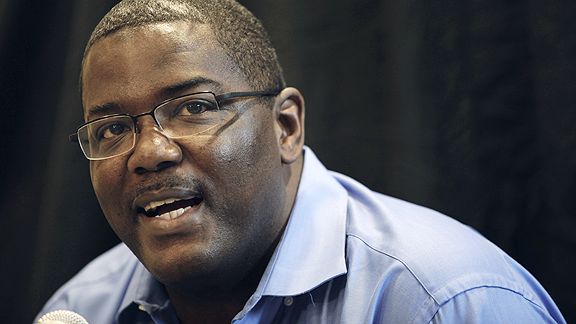 AP Photo/Paul Sancya
Nets Have Interest In Pistons' Dumars
The New Jersey Nets are interested in hiring Joe Dumars as their team president, a source close to the situation told the Detroit Free Press. In an e-mail, Dumars, the Pistons president of basketball operations, denied a report from the Bergen (N.J.) Record that he interviewed with the Nets over the weekend. The Record reported that Thorn, who has resigned effective July 15, and new coach Avery Johnson were in the meeting with Dumars. While there may not have been formal conversations, the source confirmed that the Nets are interested in Dumars, who took over the Pistons in 2000.