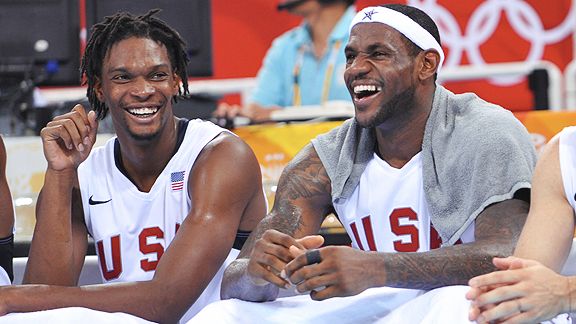 Jesse D. Garrabrant/NBAE/Getty Images
Sources: Raptors Would OK Bosh Deal With Cavs
ESPN NBA insider Chris Broussard says he thinks LeBron James is leaning towards staying in Cleveland. Chris Bosh wants to play with James but would rather do it in a bigger city than Cleveland. The Toronto Raptors have told the Cavaliers they will do a sign-and-trade with them for Bosh, according to several league sources. The exact details of the potential trade have not been solidified, but Toronto likely would get Anderson Varejao and/or J.J. Hickson, Delonte West and perhaps Anthony Parker. Both James and Bosh are aware that such a trade is possible, and James has tried to recruit Bosh to the Cavaliers several times in the past few weeks, according to sources. But right now, Bosh remains cold to the idea of playing in Cleveland.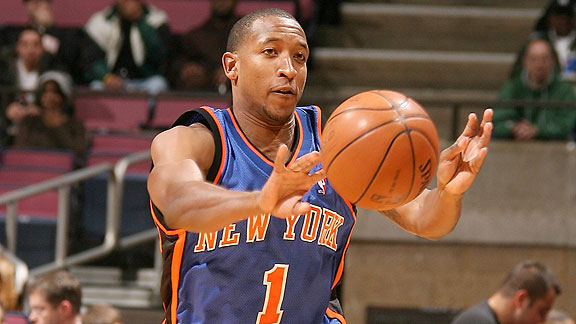 Nathaniel S. Butler/NBAE/Getty Images
Agent: Duhon Leaving Knicks To Sign With Magic
Free agent point guard Chris Duhon agreed to a four year, $15 million dollar contract with the Orlando Magic, his agent, Kevin Bradbury, told ESPN.com's Chad Ford. Duhon was the starting point guard for the New York Knicks the last two seasons. Duhon averaged 7.4 ppg and 5.6 apg last season for the Knicks. The Magic currently only have one point guard, that being Jameer Nelson, on the roster.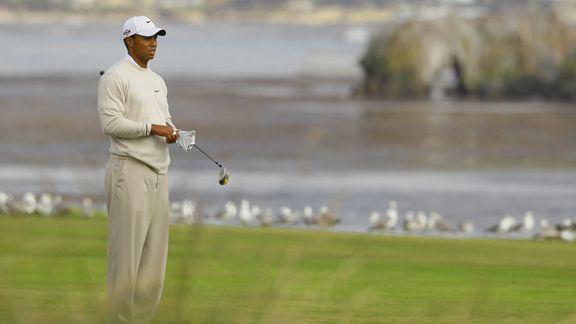 AP Photo/Eric Risberg
Woods Skipping Scotland To Go Home, See Kids
Tiger Woods says he's flying home to Florida rather than heading to Scotland to prepare for the British Open because he wants to see his children. Woods is playing this week at an Irish charity golf tournament, where he shot a 3-under 69 Tuesday. At a news conference after his round, Woods said he needs to "get home." When asked why, he said: "See my kids." A final question asking whether he could concentrate solely on golf drew silence. The British Open begins next week at St. Andrews.