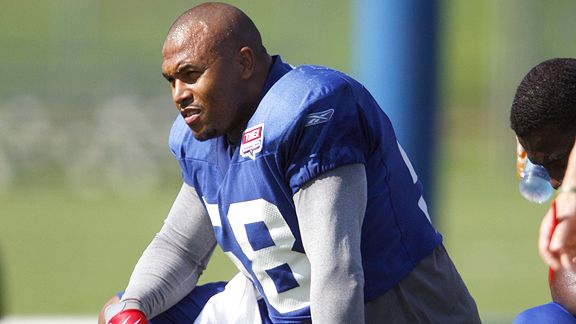 AP Photo/Mike Groll
Pierce Retires From NFL, Joins ESPN As Analyst
Linebacker Antonio Pierce has retired from the NFL after nine seasons and is joining ESPN as and NFL analyst. Pierce spent the past five seasons with the New York Giants and was released by the team in February. He was the Giants' defensive captain and helped the G-Men defeat the New England Patriots in the 2008 Super Bowl.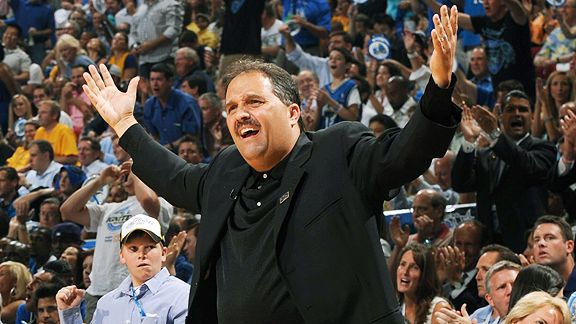 Garrett W. Ellwood/NBAE/Getty Images
Stan Van Gundy Rips LeBron TV Special, Praises Miami Heat
Orlando Magic coach Stan Van Gundy thinks LeBron James will re-sign with the Cleveland Cavaliers, but the coach will not be watching 'The Decision' tonight on ESPN at 9P ET. Van Gundy considers the idea of an hour-long television special focused on James flat-out silly. "It's gotten ridiculous, I think," Van Gundy said. "I mean it's almost like a parody of itself, this whole situation now. Come on, an hour long? OK, it takes 15 seconds to say, 'I've decided to stay in Cleveland.' "But we've got another 59 minutes and 45 seconds to, what, promote LeBron James? As if we don't do that enough. Look, the guy's a great player and wherever he goes - and my bet would be Cleveland - that place will be excited and the whole thing. But an hour-long special?"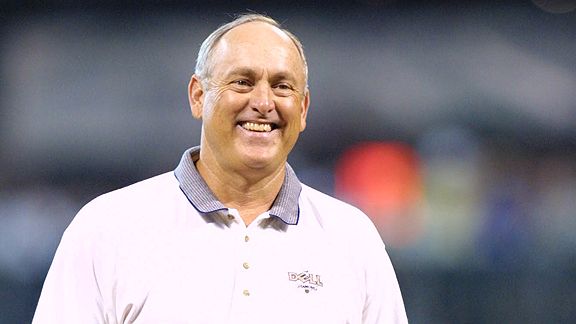 Ronald Martinez/Allsport
Rangers' Nolan Ryan Gives Fan Who Fell A Well-Deserved Foul Ball
The fan who fell 30 feet from the second deck of Rangers Ballpark in Arlington while trying to catch a foul ball finally got it -- delivered personally by team President Nolan Ryan. The pitching legend visited 25-year-old Tyler Morris on Wednesday afternoon as he recuperated at a hospital in Fort Worth. He has a fractured skull and a sprained ankle. He was injured Tuesday night while watching the Rangers play the Cleveland Indians. Ryan said he was surprised at how well Morris, a local firefighter, was doing. Ryan said Morris, whom he described as a "a die-hard Rangers fan and lifelong Rangers fan," was in good spirits.