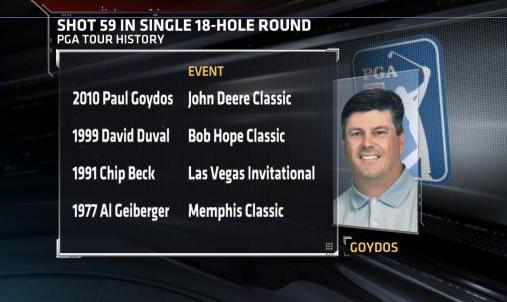 Good Goin' Goydos! 59 To Start Deere
In the 1st round of the PGA Tour's John Deere Classic, Paul Goydos shot a 12-under 59. He becomes just the 4th player to ever shoot 59 in a PGA Tour event. He's the 1st since David Duval in the final round of the 1999 Bob Hope Classic. Goydos has 12 birdies and 6 pars -- He shot a 28 on the back 9. Goydos shot the 59 on a par-71 -- The other three did it on a par 72.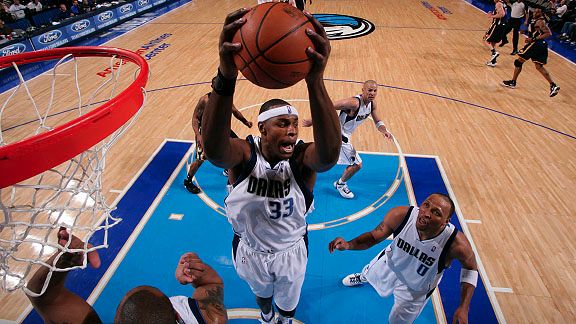 Glenn James/NBAE/Getty Images
Sources: Haywood To Remain A Mav For $55M
Center Brendan Haywood agreed to a six-year, $55 million deal to return to the Dallas Mavericks, according to ESPNDallas.com. Last season, Haywood averaged 8.1 points, 7.4 rebounds and 2.0 blocks in 28 games for the Mavericks. He shared the starting job with Erick Dampier. Coach Rick Carlisle visited Haywood's Charlotte, N.C., home at the beginning of free agency and assured Haywood that he would be Dallas' starting center if he re-signed. The Mavs are aggressively shopping Dampier in the trade market.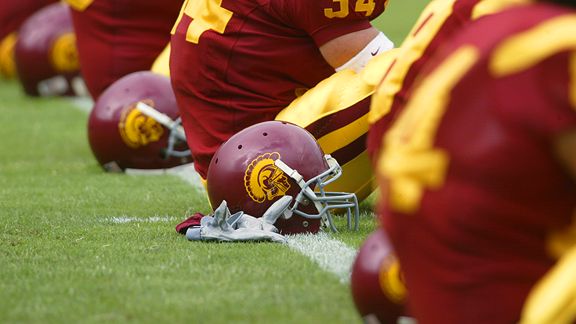 Stephen Dunn/Getty Images
USC Ineligible For 2010 Football Coaches' Poll
This will be an unranked season for USC in USA Today's football coaches' poll. Grant Teaff, executive director of the American Football Coaches Association, told USA Today that because the school is under major NCAA sanctions and prohibited from playing in a bowl, it will be ineligible for the poll.