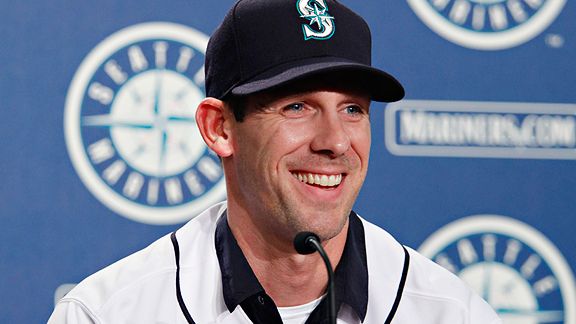 AP Photo/John Froschauer
Texas Rangers Get Lee From M's
A trade between the Mariners and Yankees for left-hander Cliff Lee appeared to be nearly complete Friday morning. By the middle of the afternoon, those negotiations had stalled. And now, ESPN's Buster Olney reports that the Mariners have agreed to trade Cliff Lee to the Texas Rangers. The Yankees and M's had an agreement in principle but concerns about prospect David Adams set in. Justin Smoak and three others are being sent to the Mariners in exchange for for Lee and reliever Mark Lowe.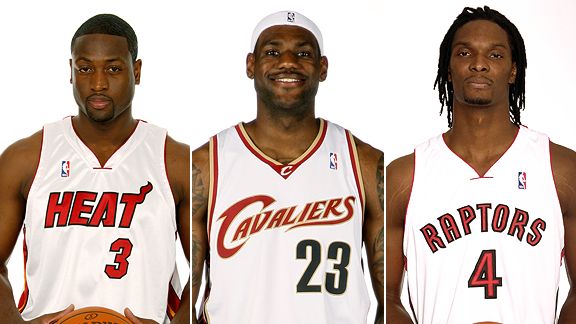 Getty Images
Heat To Welcome Wade, LeBron And Bosh Tonight
The Miami Heat will host the HEAT Summer of 2010 Welcome Event to celebrate Dwyane Wade's return to the team, and to introduce its newest acquisitions, Chris Bosh and LeBron James. The celebration is scheduled to begin at 8:00 pm ET tonight at the AmericanAirlines Arena. Heat president Pat Riley and head coach Erik Spoelstra are also expected to attend.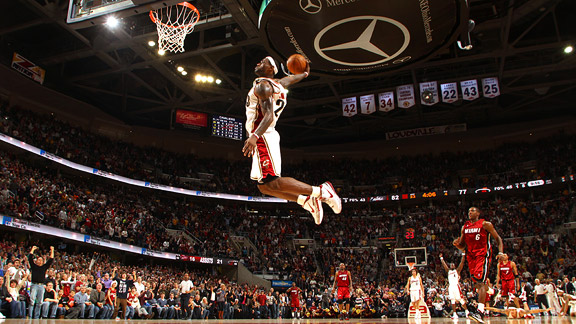 David Liam Kyle/NBAE/Getty Images
Source: LeBron Can Wear No. 6 For Heat
LeBron James will have uniform No. 6 available to him in Miami after all, a source told ESPN.com's Chris Sheridan. Before becoming an instant pariah in Cleveland with his announcement that he would be joining Dwyane Wade and Chris Bosh, James announced that he planned to switch his jersey number from 23 to 6 next season as a tribute to Michael Jordan. Miami Heat guard Mario Chalmers, who wore No. 6 last season, has already submitted a request to the league office to switch his jersey to No. 15 next season.
The Associated Press contributed to this report.