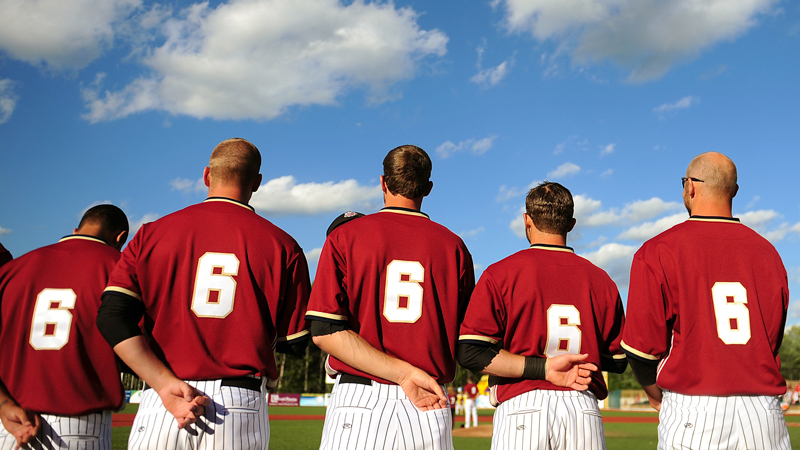 Andrew Weber/US Presswire
The bad news? The Lake Erie Crushers couldn't make a difference with their LeBron-themed jerseys. The good news? The number 6 was so last week.
Looking back on this, the first full week of July 2010, one number in particular stands out. And though 4 put up a strong case after we spent July 4th talking on our iPhone 4s while watching Shrek 4, the real winner this week has to be the number 6. Just check out all of the appearances it made in the sports world over the past 7 days.
6 - The number of times Takeru Kobayashi has won the Nathan's Hot Dog Eating Contest on Coney Island. His luck changed this year, though. Joey Chestnut downed 54 hot dogs in 10 minutes to win his 4th straight Mustard Yellow Belt. Not only did Kobayashi not compete this time around, but he left the event in handcuffs. Never has the International Federation Of Competitive Eating been so serious.
6 - The number of seasons in a row that Phillies ace Roy Halladay has won 10+ games prior to the MLB All-Star Break. In doing so, he became the first MLB pitcher to do that since Catfish Hunter (7 straight from 1970-1976). Doc Halladay picked up his 10th win with only 93 pitches over the Braves while simultaneously notching his major league-best 7th complete game this season.
6 - The number of runs the Rockies trailed the Cardinals by in the bottom of the 9th inning on Tuesday night in Denver. Down 9-3 heading into the last frame, the Rockies climbed all the way back with a 3-run, 2-out home run by Seth Smith to walk-off with a stunning 12-9 victory. It was the Rockies first comeback from 6 runs down in the 9th inning in team history.
6 - The number of wins the Chicago White Sox had in July as of Thursday night after defeating the Los Angeles Angels 1-0. The White Sox added another win on Friday over the Kansas City Royals, bringing their record this month to 7-1. That gives Chicago 23 wins in their last 28 games, moving them to within a half game of the AL Central leading Tigers.
6 - The number Mario Chalmers wore to work every day for the Miami Heat until Friday. Once the King arrived in town, he claimed it as his own. LeBron James will wear number 6 next season in Miami after Chalmers agreed to switch to number 15. For those ready to jump on the Miami bandwagon, you can already buy your LeBron number 6 jersey from the NBA Store.