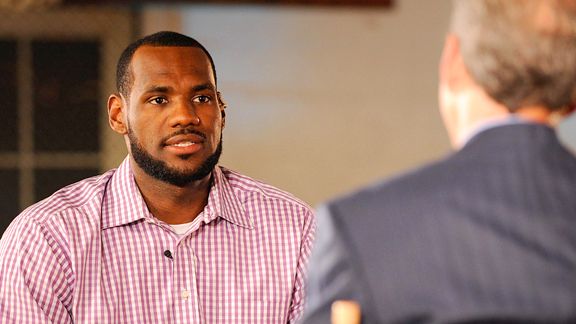 Rich Arden/ESPN
NBA Star LeBron James Show on ESPN Draws Huge Ratings
Nearly 10 million people watched LeBron reveal his "Decision" Thursday night on ESPN. The Nielsen Co. estimates that 9.95 million people watched James announce that he's leaving Cleveland to play for the Miami Heat, making it the third-most-watched program on cable television this year. "The Decision" ranks behind the 12.3 million who watched the NFL Pro Bowl and 11.2 million who watched an episode of "ICarly" on Nickelodeon in January. An estimated one in four Cleveland homes tuned in for the special.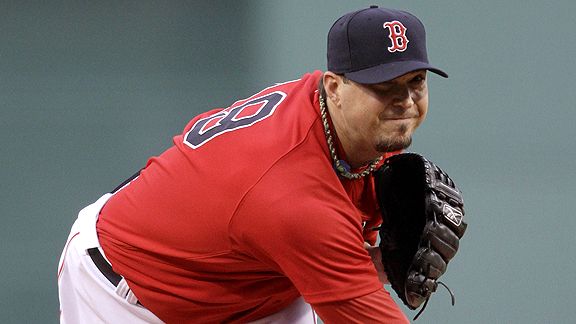 AP Photo/Steven Senne
Beckett Strikes Out Four in Rehab Start
Josh Beckett's lower-back strain seems to be improving. Beckett threw four innings of rehab ball for Triple-A Pawtucket Sunday, allowing one run and two hits. Beckett, who has been on the DL since May 19, didn't issue any walks and struck out four against Syracuse. The 30-year-old right-hander threw 42 of 68 pitches for strikes, topping out at 96 mph on the radar gun.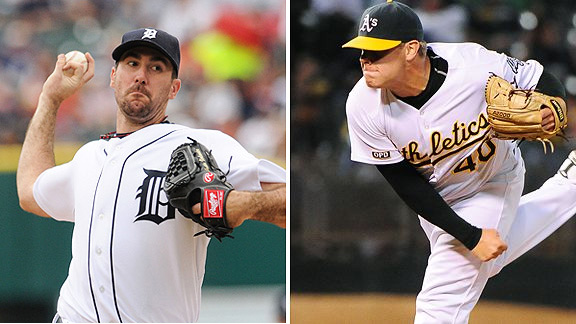 MLB Photos/Getty Images/US Presswire
Bailey and Verlander Among Late Adds to All-Star Game
Timing is everything, just ask Oakland's Andrew Bailey and Detroit's Justin Verlander. Major League Baseball announced Sunday that both pitchers have been added to the American League All-Star roster. The roster spots became available as a result of the new rule that makes pitchers who started games for their clubs on Sunday ineligible to pitch in Tuesday's All-Star Game. It's Bailey's second selection and Verlander's third to the Midsummer Classic.
The Associated Press contributed to this report.