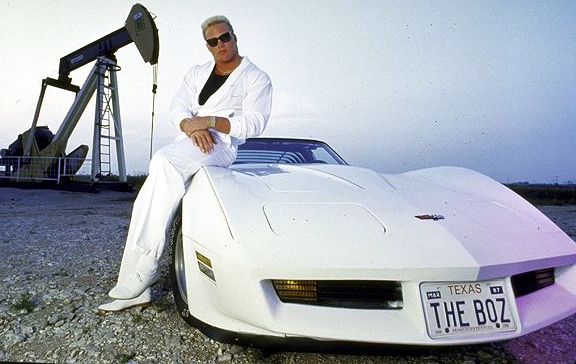 IS THERE A DRAFT IN HERE?
Not yet, but there will be at 1:00 ET this afternoon. That's when the NFL will stage its 2010 Supplemental Draft. It's open to players who, for whatever reason, missed out on the actual Draft back in April. Four players are eligible this year, and are looking to follow in the footsteps of other supplemental draftees from years past. Guys like Cris Carter (1987). Like Bernie Kosar (1985). Like Brian Bosworth (1987), who then made himself eligible for the Hollywood supplemental draft. Stone Cold, baby.
Len Pasquarelli on the Supplemental Draft | Stone Cold
More of what's happening At This Hour, including why Sam Bradford might be closer to becoming a Ram, and what baseball has to look forward to, after the jump.
SOURCE: RAMS TO START WORK ON DEAL
Adam Schefter reports that the Rams and the representatives for Sam Bradford will meet face-to-face tomorrow for the first time since he became the top overall (regular) Draft pick back in April. When he signs, his contract is expected to include the most guaranteed money in any NFL contract. Matthew Stafford got $41.7 million over six years from the Lions. Bradford will likely receive upwards of $45 million.
HALFTIME'S OVER, BOYS
Over the last two seasons (so, 2008 and 2009, if you're just joining us), eight of the 12 teams in first place at baseball's All-Star break went on to win their division. And two of the other four won the wild card. It was my understanding that there would be no math, but that leaves just two teams over that span that failed to make the playoffs despite being in first place at the All-Star break. So here's to you, Diamondbacks circa 2008. And you, Tigers circa 2009. And for the record, for the rest of this season, the Central-leading Reds have the softest second-half schedule in all of baseball. Their opponents have a combined winning percentage of just .464.