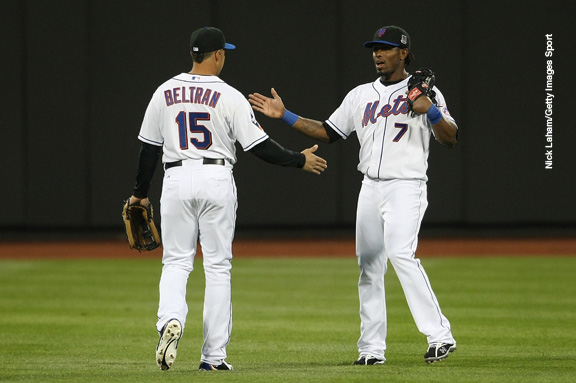 CARLOS BELTRAN, JOSE REYES TO BE IN LINEUP TOGETHER MONDAY NIGHT:
Centerfielder Carlos Beltran and shortstop Jose Reyes will be in the starting lineup Monday night for the first time since May 20, 2009. The Mets will have played 214 games over 424 days since they were in the same lineup. Currently, the Mets are 5 games back of the Braves in the NL East and 1.5 games out of the NL Wild Card standings...trailing the Rockies, Reds, Giants, and Dodgers.
MORE: Mets-Diamondbacks Preview | Castillo set to start Monday for Mets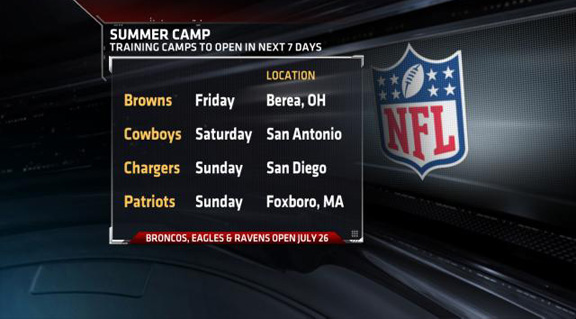 ARE YOU READY FOR SOME FOOTBALL?:
The NFL is back this week. Four teams open up camp before next Monday beginning with the Browns on Friday. The Cowboys report to the first of 3 camp sites on Saturday while the Chargers and Patriots get underway Sunday.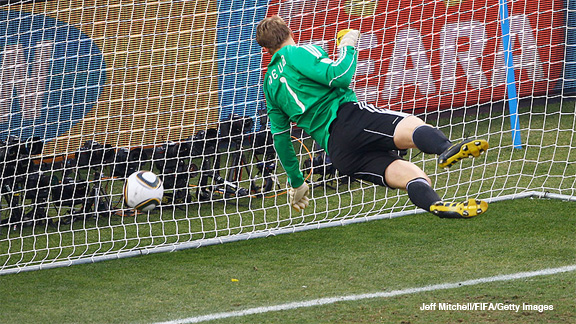 GOAL-LINE VIDEO NOT ON FIFA'S AGENDA THIS WEEK:
Soccer fans will have to wait until October to see if FIFA will start using goal line video technology. Soccer's governing body confirmed that its rule-making panel will not discuss the issue at its meeting this week. The International Football Association Board meets on Wednesday but FIFA says "the only point on the agenda" is the continuing experiment with extra assistant referees behind the goals. FIFA president Sepp Blatter said last month that IFAB would look at goal-line technology this week following his apology to England and Mexico for the officiating errors that helped eliminate them from the World Cup. Earlier this month, Blatter pushed the issue back to October's agenda.
Note: The Associated Press and Elias Sports Bureau contributed to this report.