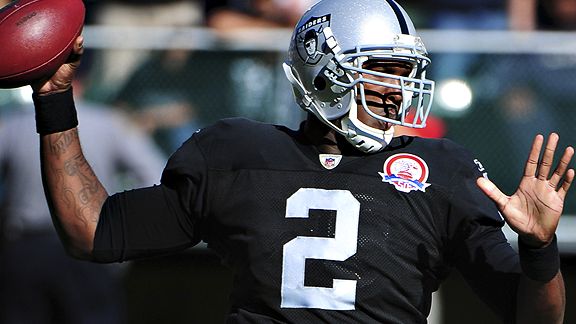 Getty Images
JaMARCUS RUSSELL ENTERS 'NOT GUILTY' PLEA:
Former Oakland Raiders quarterback JaMarcus Russell entered a plea of not guilty this morning to a charge of possession of a controlled substance. Russell, the former LSU star, was arrested on July 5 after investigators found one bottle of codeine syrup during a search of his home by the Mobile County Sheriff's Office's undercover narcotics team. Investigators said Russell did not have a prescription for the opiate. A preliminary hearing was set for Aug. 11.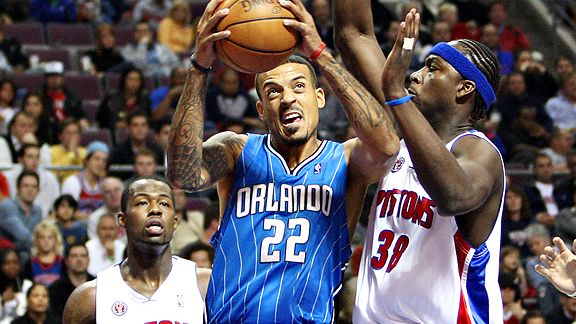 Leon Halip/US Presswire
MATT BARNES ANNOUNCES HE'S GOING TO RAPTORS, BUT SOURCES SAY DEAL COULD FALL THROUGH:
Veteran swing-man Matt Barnes says he is headed to the Raptors, but the limited sign-and-trade options available to Orlando could scuttle the deal, according to sources close to the situation. Under the impression that he would be receiving a two-year contract in the $10 million range, Barnes thanked Magic fans via his Twitter feed and said that he'll be "playing for the Toronto Raptors" next season. Sources told ESPN.com that the teams will resume discussions Tuesday, as planned all along, with the intent of landing Barnes with the Raptors via sign-and-trade.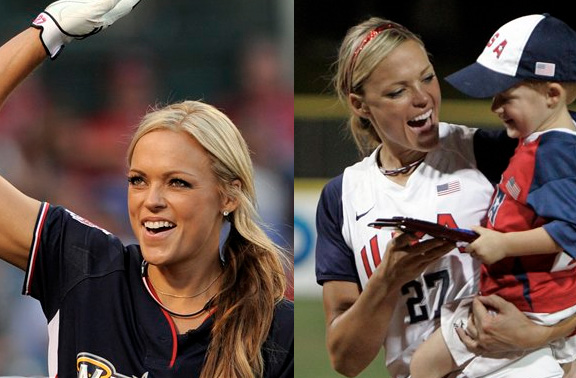 GOLD MEDALIST JENNIE FINCH TO RETIRE FROM SOFTBALL:
After leading the United States to its 7th straight world softball championship earlier this month, star pitcher Jennie Finch is retiring. Finch made the announcement this morning. She set an NCAA record at Arizona with 60 consecutive wins. She then led the United States to gold at the 2004 Olympics and silver in 2008 Games. The 29 year old star says it's time to focus on her family.
NOTE: The Associated Press contributed to this report