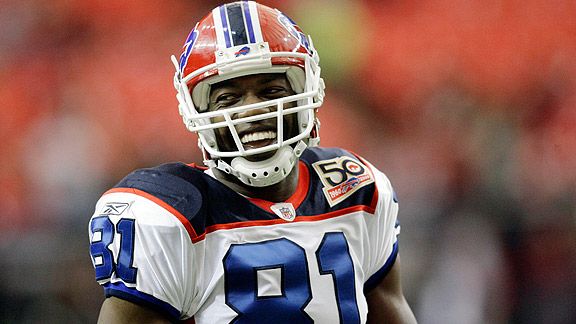 Brett Davis/US Presswire
Sources: Rams Intensify Owens Talks
The St. Louis Rams have intensified discussions in hopes of signing free agent Terrell Owens, sources close to the player and team told ESPN NFL Insider Chris Mortensen. The Cincinnati Bengals, as reported by ESPN NFL Insider Adam Schefter, are also engaged in talks with Owens.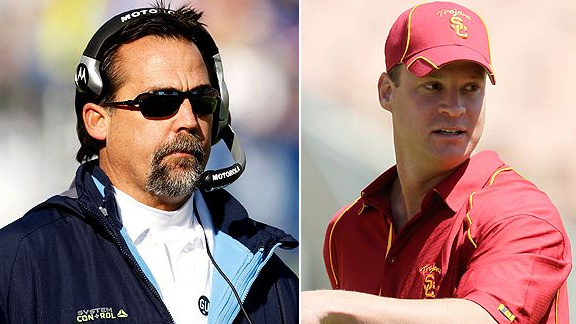 Streeter Lecka/Getty Images/ US Presswire
Kiffin's Approach Disappoints Fisher
Tennessee Titans coach Jeff Fisher is questioning Lane Kiffin's professionalism. Kiffin is set to hire running backs coach Kennedy Pola away from the Titans to serve as his offensive coordinator, but the way he went about it bothers Fisher. "...I am very disappointed in the lack of professionalism on behalf of Lane, to call me and leave me a voicemail after Kennedy had informed me he had taken the job. It is just a lack of professionalism." Kiffin responded by saying, "We realize the timing of this isn't perfect for all parties, but this is a great opportunity and promotion for Kennedy."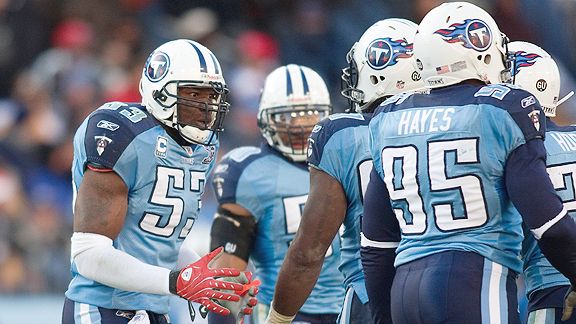 Rex Brown/Getty Images
Giants Sign Linebacker Bulluck
Free-agent linebacker Keith Bulluck is no longer looking for work. The 33-year-old signed with the New York Giants Saturday, according to ESPN.com's Tom Friend. Bulluck, a New York native, is coming off ACL surgery seven months ago. "Just the people, the good attitudes, the bad attitudes, just the whole vibe of the metropolitan area. If you're from there or have ever been there, you definitely know what I'm talking about. I'd have to say this is a dream come true,'' said Bulluck.
The Associated Press contributed to this report.